Press enter after choosing selection
The Last Treasure Hunt
DVD - 2017 DVD Drama Last 10 On Shelf 1 request on 10 copies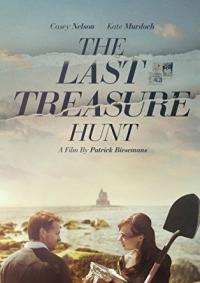 Locations
Call Number: DVD Drama Last
On Shelf At: Downtown Library, Malletts Creek Branch, Pittsfield Branch, Traverwood Branch, Westgate Branch

| Location | Call Number | Branch | Item Status |
| --- | --- | --- | --- |
| Downtown 1st Floor | DVD Drama Last | Downtown Library | On Shelf |
| Downtown 1st Floor | DVD Drama Last | Downtown Library | On Shelf |
| Malletts Adult | DVD Drama Last | Malletts Creek Branch | On Shelf |
| Malletts Adult | DVD Drama Last | Malletts Creek Branch | On Shelf |
| Pittsfield Adult | DVD Drama Last | Pittsfield Branch | On Shelf |
| Pittsfield Adult | DVD Drama Last | Pittsfield Branch | On Shelf |
| Traverwood Adult | DVD Drama Last | Traverwood Branch | On Shelf |
| Traverwood Adult | DVD Drama Last | Traverwood Branch | On Shelf |
| Westgate Adult A/V | DVD Drama Last | Westgate Branch | On Shelf |
| Westgate Adult A/V | DVD Drama Last | Westgate Branch | On Shelf |
Originally produced as a motion picture in 2016.
Wide screen.
An estranged brother and sister must put aside their differences in order to solve the elaborate treasure hunt left for them by their eccentric father in his will.
DVD.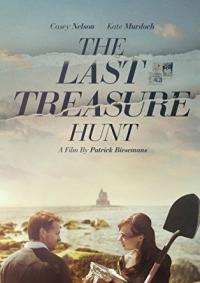 PUBLISHED
[Holland, Ohio] : Dreamscape Media, LLC, [2017]
Year Published: 2017
Description: 1 videodisc (95 min.) : sound, color ; 4 3/4 in.
Language: English
Format: DVD

ADDITIONAL CREDITS
Biesemans, Patrick,
Dreamscape Media,

SUBJECTS
Brothers and sisters -- Drama.
Father and child -- Drama.
Treasure hunt (Game) -- Drama.
Eccentrics and eccentricities -- Drama.
Feature films.
Action and adventure films.
Fiction films.
Video recordings for the hearing impaired.