Press enter after choosing selection
The Son. The Complete First Season
DVD - 2017 DVD TV Son Season 1 4 On Shelf No requests on this item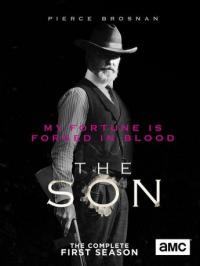 Locations
Call Number: DVD TV Son Season 1
On Shelf At: Downtown Library, Traverwood Branch, Westgate Branch

| Location | Call Number | Branch | Item Status |
| --- | --- | --- | --- |
| Downtown 1st Floor | DVD TV Son Season 1 | Downtown Library | On Shelf |
| Downtown 1st Floor | DVD TV Son Season 1 | Downtown Library | On Shelf |
| Traverwood Adult | DVD TV Son Season 1 | Traverwood Branch | On Shelf |
| Westgate Adult A/V | DVD TV Son Season 1 | Westgate Branch | On Shelf |
| Malletts Adult | DVD TV Son Season 1 | Malletts Creek Branch | Due 04-03-2018 |
| Pittsfield Adult | DVD TV Son Season 1 | Pittsfield Branch | Due 04-02-2018 |
Title from web page.
Wide screen.
Paola Nuñez, Elizabeth Frances, Pierce Brosnan.
The sweeping family saga that spans 150 years and three generations of the McCullough family.
DVD.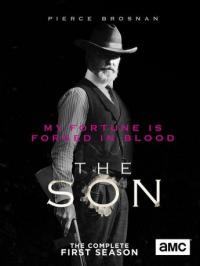 PUBLISHED
[United States] : AMC Networks, [2017]
Year Published: 2017
Description: 3 videodiscs (433 min.) : sound, color ; 4 3/4 in.
Language: English
Format: DVD

ADDITIONAL CREDITS
Dowling, Kevin (Director)
Meyer, Philipp, 1974-
Nún̋ez, Paola, 1978-
Frances, Elizabeth,
Brosnan, Pierce,
AMC Networks,

SUBJECTS
Families -- Texas -- Drama.
Frontier and pioneer life -- Texas -- Drama.
Television series.
Western television programs.
Video recordings for the hearing impaired.