Press enter after choosing selection
Twin Peaks : : a Limited Event Series
DVD - 2017 DVD TV Twin 7 On Shelf No requests on this item Community Rating: 4.5 out of 5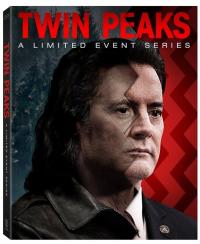 Locations
Call Number: DVD TV Twin
On Shelf At: Downtown Library, Malletts Creek Branch, Pittsfield Branch, Westgate Branch

Location

& Checkout Length

Call Number
Checkout Length
Item Status
Downtown 1st Floor
3-week checkout
DVD TV Twin
3-week checkout
On Shelf
Downtown 1st Floor
3-week checkout
DVD TV Twin
3-week checkout
On Shelf
Downtown 1st Floor
3-week checkout
DVD TV Twin
3-week checkout
On Shelf
Downtown 1st Floor
3-week checkout
DVD TV Twin
3-week checkout
Due 04-03-2023
Malletts Adult A/V
3-week checkout
DVD TV Twin
3-week checkout
On Shelf
Malletts Adult A/V
3-week checkout
DVD TV Twin
3-week checkout
On Shelf
Pittsfield Adult A/V
3-week checkout
DVD TV Twin
3-week checkout
On Shelf
Westgate Adult A/V
3-week checkout
DVD TV Twin
3-week checkout
On Shelf
Westgate Adult A/V
3-week checkout
DVD TV Twin
3-week checkout
Due 03-03-2023
Title from sell sheet.
Wide screen.
Kyle MacLachlan.
One of the most groundbreaking and influential television series of all time. It picks up 25 years after the inhabitants of a quaint northwestern town were stunned when their homecoming queen was murdered.
DVD.

COMMUNITY REVIEWS
AMAZING submitted by manz on June 20, 2018, 11:18am Phenomenal series. I was pretty scared at what this would be like before it came out. But it did not disappoint. It was nothing but spectacular. It's an 18 hour David Lynch movie that changed TV forever, once again.
Twin Peaks submitted by lstorc on August 16, 2019, 12:06am Twin Peaks is gross largely do to machismo and sexism. The treatment of women is appalling.
I couldn't look away submitted by SaraP on July 27, 2022, 6:40am I loved it but I have no idea what actually happened.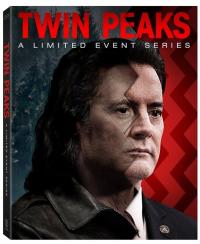 LANGUAGE OPTIONS
Closed-captioned.

PUBLISHED
[United States] : Showtime, [2017]
Year Published: 2017
Description: 8 videodiscs (1030 min.) : sound, color ; 4 3/4 in.
Language: English
Format: DVD

ADDITIONAL CREDITS
Lynch, David,
MacLachlan, Kyle, 1959-
Showtime Networks,

SUBJECTS
Murder -- Investigation -- Drama.
City and town life -- Washington (State) -- Drama.
Detective and mystery television programs.
Video recordings for the hearing impaired.