Press enter after choosing selection
The Juche Idea
DVD - 2011 None on shelf No requests on this item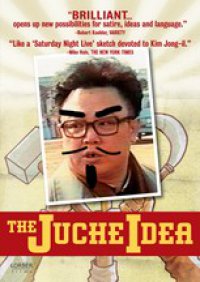 AADL has no copies of this item

Bonus features: commentary, deleted scenes, theatrical trailer.
Jung Yoon Lee, Daniela Kostova, Kim Sung.
Jim Finn uses a "mockumentary" style to comment on the Juche philosophy as espoused by North Korean leader Kim Jong Il and how it applies to propaganda, film and art. Inspired by the real-life story of the South Korean director kidnapped in the 70's to invigorate the North Korean film industry.
DVD, widescreen (1.85:1, 16x9 aspect ratio).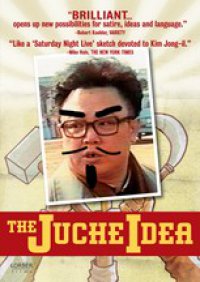 PUBLISHED
[United States] : Lorber Films, 2011.
Year Published: 2011
Description: 1 videodisc (62 min.) : sd., col. ; 4 3/4 in.
Format: DVD

ADDITIONAL CREDITS
Finn, Jim.
Lee, Jung Yoon.
Kostova, Daniela.
Sung, Kim.
Oliveros, Pauline, 1932-
Phak, Neung.
Art Institute of Chicago.
Lorber Films (Firm)

SUBJECTS
Kim, Chŏng-il, -- 1942-
Nationalism -- Korea (North)
Propaganda -- Korea (North)
Art and state -- Korea (North)
Experimental films.
Comedy films.
Documentary films.
Feature films.