Press enter after choosing selection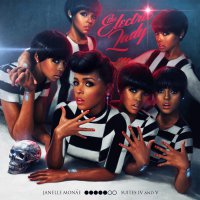 Locations
Call Number: CD R&B Monae Electric
On Shelf At: Downtown Library, Malletts Creek Branch, Westgate Branch

| Location | Call Number | Branch | Item Status |
| --- | --- | --- | --- |
| Downtown 2nd Floor, CDs | CD R&B Monae Electric | Downtown Library | On Shelf |
| Malletts Adult A/V | CD R&B Monae Electric | Malletts Creek Branch | On Shelf |
| Westgate Adult A/V | CD R&B Monae Electric | Westgate Branch | On Shelf |
Credits (1 folded sheet) inserted in container.
What an experience. (feat. Esperanza Spalding) --
Janelle Monáe ; with featured and assisting musicians.

COMMUNITY REVIEWS
the electric lady submitted by qmomo on July 14, 2019, 9:24pm phenomenal album by the incomparable janelle monae. she incorporates a lot of influences into her unique sound including but not limited to funk, pop, r&b, soul, the eccentricity and larger-than-life personas of figures like prince (a friend and mentor) and bowie. like Metropolis and The Archandroid this is something of a concept album about monae's alter ego, the mysterious messianic android rebel cyndi mayweather, and uses its science fiction framework to explore social injustice, while delivering irresistibly danceable jams! check out the music videos too if you get a chance.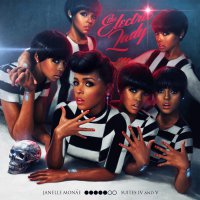 PUBLISHED
New York, NY : Bad Boy Records, [2013]
Year Published: 2013
Description: 1 audio disc (68 min.) ; 4 3/4 in.
Language: English
Format: CD

ADDITIONAL CREDITS
Monáe, Janelle,
Prince,
Badu, Erykah,
Solange, 1986-
Miguel (Musician),
Spalding, Esperanza, 1984-

SUBJECTS
Rhythm and blues music.
Popular music -- 2011-2020.