Press enter after choosing selection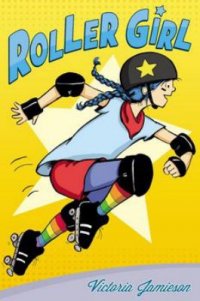 Locations
Call Number: R Newbery Honor 2016, Youth Graphic Novel / Jamieson, Victoria, Kids Book / Comics & Graphic Novels / General / Jamieson, Victoria
On Shelf At: Downtown Library

| Location | Call Number | Branch | Item Status |
| --- | --- | --- | --- |
| Downtown Youth Reference | R Newbery Honor 2016 | Downtown Library | Library Use Only |
| Downtown Youth | Youth Graphic Novel / Jamieson, Victoria | Downtown Library | In transit |
| Downtown Youth | Youth Graphic Novel / Jamieson, Victoria | Downtown Library | In transit |
| Downtown Youth | Youth Graphic Novel / Jamieson, Victoria | Downtown Library | On Shelf |
| Downtown Youth | Youth Graphic Novel / Jamieson, Victoria | Downtown Library | On Shelf |
| Downtown Youth | Youth Graphic Novel / Jamieson, Victoria | Downtown Library | Due 07-23-2019 |
| Downtown Youth | Youth Graphic Novel / Jamieson, Victoria | Downtown Library | Due 07-14-2019 |
| Downtown Youth | Youth Graphic Novel / Jamieson, Victoria | Downtown Library | Due 07-17-2019 |
| Downtown Youth | Youth Graphic Novel / Jamieson, Victoria | Downtown Library | Due 07-11-2019 |
| Pittsfield Youth | Youth Graphic Novel / Jamieson, Victoria | Pittsfield Branch | On Hold Shelf |
| Pittsfield Youth | Youth Graphic Novel / Jamieson, Victoria | Pittsfield Branch | Due 07-22-2019 |
| Pittsfield Youth | Youth Graphic Novel / Jamieson, Victoria | Pittsfield Branch | Due 07-16-2019 |
| Malletts Kids Books | Kids Book / Comics & Graphic Novels / General / Jamieson, Victoria | Malletts Creek Branch | Due 07-06-2019 |
| Malletts Kids Books | Kids Book / Comics & Graphic Novels / General / Jamieson, Victoria | Malletts Creek Branch | Due 07-22-2019 |
| Malletts Kids Books | Kids Book / Comics & Graphic Novels / General / Jamieson, Victoria | Malletts Creek Branch | Due 07-13-2019 |
| Traverwood Youth | Youth Graphic Novel / Jamieson, Victoria | Traverwood Branch | Due 07-22-2019 |
| Traverwood Youth | Youth Graphic Novel / Jamieson, Victoria | Traverwood Branch | Due 07-22-2019 |
| Traverwood Youth | Youth Graphic Novel / Jamieson, Victoria | Traverwood Branch | Due 07-10-2019 |
| Westgate Kids Books | Kids Book / Comics & Graphic Novels / General / Jamieson, Victoria | Westgate Branch | Due 07-22-2019 |
| Westgate Kids Books | Kids Book / Comics & Graphic Novels / General / Jamieson, Victoria | Westgate Branch | Due 07-14-2019 |
| Westgate Kids Books | Kids Book / Comics & Graphic Novels / General / Jamieson, Victoria | Westgate Branch | Due 07-22-2019 |
"A graphic novel adventure about a girl who discovers roller derby right as she and her best friend are growing apart"-- Provided by publisher.

REVIEWS & SUMMARIES
School Library Journal Review
Booklist Review
Publishers Weekly Review
Summary / Annotation
Fiction Profile
Author Notes
COMMUNITY REVIEWS
Great submitted by ashflowtuff on August 26, 2015, 11:03am I'll be honest - I haven't actually read this book, but I checked it out for my daughter (6th grader), and she couldn't put it down. She stayed up late to finish it. She loved it!
Masterpiece! submitted by cupcakecrazy7 on June 4, 2016, 4:20pm A wonder of a book. This book is absolutely recommend! Give this stellar graphic novel a try and you will fall in love with it. So good! One of my absolute favorites.
Amazing submitted by Justin Shim on June 17, 2016, 12:29pm This book is incredible. If you like Smile or Sisters, this book is great for you. Graphic Novel about how life is hard and isn't fair, yet you have to keep going forward in life.
Moving, character-driven story about being a tween submitted by Library Lindsay on June 28, 2016, 12:25pm Astrid is twelve-years old when she discovers roller derby. She instantly knows that the sport is for her. After spirited pleading to her mother, Astrid signs up for roller derby camp determined to be the next star. But, being twelve is never simple.

Over the course of the camp Astrid is believable awkward - both as she learns to skate and handles how friendships change as a tween. Even when she makes less-than-stellar decisions, the reader can sympathize her feelings and motivations.

The book builds up to the girls' first bout. The events that transpire there are moving and a satisfying conclusion to this character-driven story. (view spoiler)

Jamieson's illustrations are cartoony and colorful. They excel equally at expressing emotion and depicting Astrid's many skating tumbles. The story is set in Portland, and readers will recognize both Oaks Amusement Park (labeled as such) and Burgerville (called "Burgertown").
Great for Tween Girls submitted by Lea on July 17, 2016, 3:54pm We read this for our mother-daughter book group! Lots of good life/friendship lessons, and has inspired my daughter to in-line skate more!
Kids loved it! submitted by Suzanne Muenz on August 6, 2016, 9:51am I have not read it but my kids loved it.
Wonderful submitted by Fleabag on June 27, 2017, 8:08pm i love this book.
Astrid has a hard life.
Astrid deals with friendship and roller derby.
Astrid realizes that skating can be really hard, and believes she can be a hero.
Great submitted by kelleyc on July 7, 2017, 8:09am Astrid is delightfully realistic and the story is so charming. It's so great.
Roller Girl submitted by Lila F. on June 18, 2018, 6:50pm This book is one of the best I've ever read, and I would strongly reccomend it. Astrid is brave, friendly, and one-of a kind. I share the love that Astrid has for roller skaitng. This book is truly incredible.
Great submitted by c_.115 on June 23, 2018, 3:34pm This is a great book!

So Inspiring! submitted by rocket on August 9, 2018, 12:35am This book was an amazing read, and I've re-read it several times! It's a really inspiring story for anyone that's having a hard time overcoming a hard obstacle. The sports struggle topped with friend struggle makes the book all the more relatable. This book does a very good job of captivating the struggle of when you've bitten off more than you can chew! 9.8/10! Would definitely suggest reading!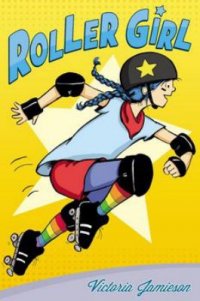 SERIES
Newbery Honor book - 2016.

PUBLISHED
New York, NY : Dial Books for Young Readers, an imprint of Penguin Group (USA) LLC, [2015]
Year Published: 2015
Description: 239 pages : chiefly color illustrations ; 21 cm.
Language: English
Format: Graphic Novel

ISBN/STANDARD NUMBER
9780803740167
0525429670

SUBJECTS
Roller derby -- Fiction.
Roller skating -- Fiction.
Best friends -- Fiction.
Friendship -- Fiction.
Graphic novels.