Press enter after choosing selection
The Conjuring
DVD - 2013 DVD Horror Conjuring 2 On Shelf No requests on this item Community Rating: 3.8 out of 5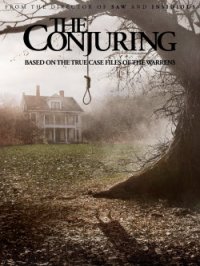 Locations
Call Number: DVD Horror Conjuring
On Shelf At: Downtown Library, Westgate Branch

| Location | Call Number | Branch | Item Status |
| --- | --- | --- | --- |
| Downtown 1st Floor | DVD Horror Conjuring | Downtown Library | On Shelf |
| Westgate Adult A/V | DVD Horror Conjuring | Westgate Branch | On Shelf |
Lili Taylor, Ron Livingston, Vera Farmiga, Patrick Wilson.
The Conjuring tells the true story of Ed and Lorraine Warren, world renowned paranormal investigators, who were called to help a family terrorized by a dark presence in a secluded farmhouse. Forced to confront a powerful demonic entity, the Warrens find themselves caught in the most horrifying case of their lives.
DVD, region 1, widescreen, dual layer; Dolby Digital 5.1.

COMMUNITY REVIEWS
Creepy chills submitted by markwells on November 21, 2013, 4:57pm Don't watch it alone.
good submitted by odiaok on July 14, 2014, 7:57pm It wasn't as scary as I was expecting but i still really liked it.
Scary and entertaining submitted by JulieCraig on June 27, 2016, 10:02am I thought this was a creepy movie. I think you might like it if you enjoy horror. I found the story a little hard to follow, but both scary and entertaining . My husband and watched it because Conjuring 2 is coming out.
One of the Best submitted by obennett on July 1, 2016, 10:31am I look for scare factor more than I do quality in my movies, but this is one horror movie that's both incredibly well made and terrifying!
Conjuring submitted by Pooh3238 on July 10, 2019, 11:37pm The story about Ed and Lorraine and the doll Annabelle. It was pretty scary.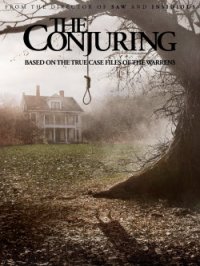 PUBLISHED
Burbank, CA : Warner Home Video, [2013]
Year Published: 2013
Description: 1 videodisc (112 min.) : sd., col. ; 4 3/4 in.
Language: English
Format: DVD

ADDITIONAL CREDITS
Hayes, Chad.
Hayes, Carey W.
DeRosa-Grund, Tony.
Safran, Peter, 1965-
Cowan, Rob.
Wan, James, 1977-
Taylor, Lili.
Livingston, Ron.
Farmiga, Vera.
Wilson, Patrick, 1973-
New Line Cinema Corporation.
Safran Company.
Evergreen Media Group (Firm)
Warner Home Video (Firm)

SUBJECTS
Parapsychology -- Drama.
Haunted houses -- Drama.
Parapsicología -- Teatro.
Feature films.
Thrillers (Motion pictures)
Horror films.
Video recordings for the hearing impaired.
Feature films.
Horror films.