Press enter after choosing selection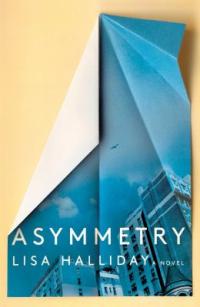 Locations
Call Number: Fiction / Halliday, Lisa, Adult Book / Fiction / General / Halliday, Lisa
On Shelf At: Downtown Library, Malletts Creek Branch, Pittsfield Branch, Traverwood Branch, Westgate Branch

Location

& Checkout Length

Call Number
Checkout Length
Item Status
Downtown 2nd Floor
4-week checkout
Fiction / Halliday, Lisa
4-week checkout
On Shelf
Downtown 2nd Floor
4-week checkout
Fiction / Halliday, Lisa
4-week checkout
On Shelf
Downtown 2nd Floor
4-week checkout
Fiction / Halliday, Lisa
4-week checkout
On Shelf
Malletts Adult Books
4-week checkout
Adult Book / Fiction / General / Halliday, Lisa
4-week checkout
On Shelf
Malletts Adult Books
4-week checkout
Adult Book / Fiction / General / Halliday, Lisa
4-week checkout
On Shelf
Pittsfield Adult Books
4-week checkout
Adult Book / Fiction / General / Halliday, Lisa
4-week checkout
On Shelf
Pittsfield Adult Books
4-week checkout
Adult Book / Fiction / General / Halliday, Lisa
4-week checkout
On Shelf
Traverwood Adult Books
4-week checkout
Adult Book / Fiction / General / Halliday, Lisa
4-week checkout
On Shelf
Traverwood Adult Books
4-week checkout
Adult Book / Fiction / General / Halliday, Lisa
4-week checkout
On Shelf
Westgate Adult Books
4-week checkout
Adult Book / Fiction / General / Halliday, Lisa
4-week checkout
On Shelf
Westgate Adult Books
4-week checkout
Adult Book / Fiction / General / Halliday, Lisa
4-week checkout
On Shelf
Westgate Adult Books
4-week checkout
Adult Book / Fiction / General / Halliday, Lisa
4-week checkout
On Shelf
Westgate Adult Books
4-week checkout
Adult Book / Fiction / General / Halliday, Lisa
4-week checkout
Due 04-02-2023
Folly -- Madness -- Ezra Blazer's desert island discs.
"Told in three distinct and uniquely compelling sections, Asymmetry explores the imbalances that spark and sustain many of our most dramatic human relations: inequities in age, power, talent, wealth, fame, geography, and justice. The first section, "Folly," tells the story of Alice, a young American editor, and her relationship with the famous and much older writer Ezra Blazer. A tender and exquisite account of an unexpected romance that takes place in New York during the early years of the Iraq War, "Folly" also suggests an aspiring novelist's coming-of-age. By contrast, "Madness" is narrated by Amar, an Iraqi-American man who, on his way to visit his brother in Kurdistan, is detained by immigration officers and spends the last weekend of 2008 in a holding room in Heathrow. These two seemingly disparate stories gain resonance as their perspectives interact and overlap, with yet new implications for their relationship revealed in an unexpected coda. A stunning debut from a rising literary star, Asymmetry is an urgent, important, and truly original work that will captivate any reader while also posing arresting questions about the very nature of fiction itself. A debut novel about love, luck, and the inextricability of life and art, from 2017 Whiting Award winner Lisa Halliday" -- From Amazon.

REVIEWS & SUMMARIES
Library Journal Review
Booklist Review
Publishers Weekly Review
Summary / Annotation
Fiction Profile
Author Notes
COMMUNITY REVIEWS
Great debut novel submitted by sushai on June 30, 2019, 7:48am This book has three parts that may seem related or not depending on how much you look into it. The first story of Alice and Ezra was fascinating in taking a simple, almost non-plot, and making it interesting because the characters feel so real and, I guess likable despite their unlikable traits. The second part feels like a completely different book except for its light tether to the first story. It's tense, suspenseful, and again very character driven.
I did not like the third part of the book as well. It seemed distant and detached and didn't add anything to the book for me.
I liked the author and look forward to new things from her.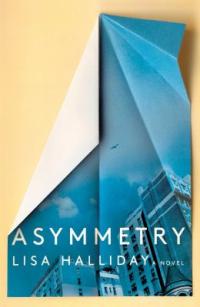 PUBLISHED
New York, NY : Simon and Schuster, 2018.
Year Published: 2018
Description: 275 pages ; 22 cm
Language: English
Format: Book

ISBN/STANDARD NUMBER
9781501166761
1501166786

SUBJECTS
Life change events -- Fiction.
Coincidence -- Fiction.
Psychological fiction.