Press enter after choosing selection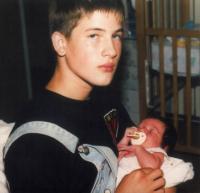 Locations
Call Number: CD Rock Big Capacity
On Shelf At: Pittsfield Branch

| Location | Call Number | Branch | Item Status |
| --- | --- | --- | --- |
| Pittsfield Adult | CD Rock Big Capacity | Pittsfield Branch | On Shelf |
| Downtown 2nd Floor, CDs | CD Rock Big Capacity | Downtown Library | Due 07-01-2019 |
| Traverwood Adult | CD Rock Big Capacity | Traverwood Branch | Due 07-01-2019 |
Title from disc label.
"All songs written by Adrianne Lenker ; "Watering" co-written with Zöe Lenker.
Song lyrics inserted in container.
Black diamonds (3:35).
Performed by Big Thief (Adrianne Lenker, Buck Meek, Max Oleartchik, James Krivchenia).
"There's a woman inside of me, there's one inside of you, too" / container.

COMMUNITY REVIEWS
No community reviews. Write one below!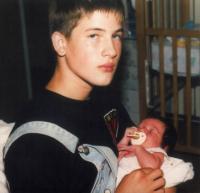 PUBLISHED
Omaha, NE : Saddle Creek, [2017]
Year Published: 2017
Description: 1 audio disc : CD audio, stereo ; 4 3/4 in.
Language: English
Format: CD

ADDITIONAL CREDITS
Lenker, Adrianne,
Meek, Buck,
Oleartchik, Max,
Krivchenia, James,

SUBJECTS
Rock music -- 2011-2020.
Rock music.
Alternative rock music.