Press enter after choosing selection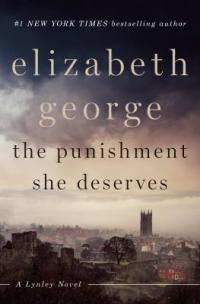 Locations
Call Number: Mystery / George, Elizabeth, Adult Book / Fiction / Mystery / General / George, Elizabeth
On Shelf At: Downtown Library, Malletts Creek Branch, Traverwood Branch, Westgate Branch

| Location | Call Number | Branch | Item Status |
| --- | --- | --- | --- |
| Downtown 2nd Floor | Mystery / George, Elizabeth | Downtown Library | On Shelf |
| Downtown 2nd Floor | Mystery / George, Elizabeth | Downtown Library | On Shelf |
| Downtown 2nd Floor | Mystery / George, Elizabeth | Downtown Library | On Shelf |
| Malletts Adult Books | Adult Book / Fiction / Mystery / General / George, Elizabeth | Malletts Creek Branch | On Shelf |
| Malletts Adult Books | Adult Book / Fiction / Mystery / General / George, Elizabeth | Malletts Creek Branch | On Shelf |
| Malletts Adult Books | Adult Book / Fiction / Mystery / General / George, Elizabeth | Malletts Creek Branch | On Shelf |
| Malletts Adult Books | Adult Book / Fiction / Mystery / General / George, Elizabeth | Malletts Creek Branch | On Shelf |
| Traverwood Adult Books | Adult Book / Fiction / Mystery / General / George, Elizabeth | Traverwood Branch | On Shelf |
| Westgate Adult Books | Adult Book / Fiction / Mystery / General / George, Elizabeth | Westgate Branch | On Shelf |
| Westgate Adult Books | Adult Book / Fiction / Mystery / General / George, Elizabeth | Westgate Branch | On Hold Shelf |
| Pittsfield Adult Books | Adult Book / Fiction / Mystery / General / George, Elizabeth | Pittsfield Branch | Due 08-26-2020 |
When a Member of Parliament shows up at New Scotland Yard requesting an investigation into the suicide of the son of one of his constituents in the beautiful town of Ludlow, the Assistant Commissioner sees two opportunities in this request: the first is to have an MP owing him a favour, and the second is to get rid of Detective Sergeant Barbara Havers, whose career at the Met has been hanging by a thread for quite some time. So he assigns Havers to the case and for good measure partners her with the one person who shares his wish to see the back of her, Detective Chief Superintendent Isabelle Ardery. But Ardery has her own difficulties. She is not happy to be sent away from London and as a result is in a rush to return. This causes her to overlook things, important things, and prevents her from uncovering an earlier crime that set everything in motion.

REVIEWS & SUMMARIES
Library Journal Review
Booklist Review
Publishers Weekly Review
Summary / Annotation
Fiction Profile
Author Notes
COMMUNITY REVIEWS
No community reviews. Write one below!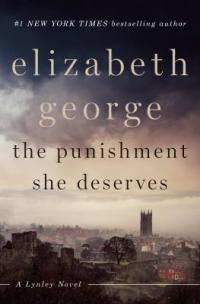 SERIES
A Lynley novel
book 20

PUBLISHED
New York, NY : Viking, 2018.
Year Published: 2018
Description: 692 pages ; 25 cm.
Language: English
Format: Book

ISBN/STANDARD NUMBER
0525954341
9780525954347

SUBJECTS
Lynley, Thomas -- Fiction.
Ludlow (England) -- Fiction.
Mystery fiction.