Press enter after choosing selection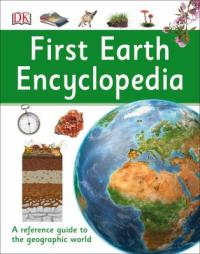 Locations
Call Number: J 550 Do, Kids Book / Nonfiction / Science & Nature / Earth Science / Dorling Kindersley
On Shelf At: Downtown Library, Malletts Creek Branch, Traverwood Branch, Westgate Branch

| Location | Call Number | Branch | Item Status |
| --- | --- | --- | --- |
| Downtown Youth | J 550 Do | Downtown Library | On Shelf |
| Downtown Youth | J 550 Do | Downtown Library | On Shelf |
| Downtown Youth | J 550 Do | Downtown Library | On Shelf |
| Malletts Youth | J 550 Do | Malletts Creek Branch | On Shelf |
| Malletts Youth | J 550 Do | Malletts Creek Branch | On Shelf |
| Traverwood Youth | J 550 Do | Traverwood Branch | On Shelf |
| Westgate Kids Books | Kids Book / Nonfiction / Science & Nature / Earth Science / Dorling Kindersley | Westgate Branch | On Shelf |
| Westgate Kids Books | Kids Book / Nonfiction / Science & Nature / Earth Science / Dorling Kindersley | Westgate Branch | Due 02-01-2019 |
| Pittsfield Youth | J 550 Do | Pittsfield Branch | Due 02-14-2019 |
Previous edition 2010
Includes glossary and index.
Introduction -- Physical geography -- The living world -- Human geography -- The wonderful world of maps -- Reference section.
Covering the essential curriculum areas of human geography, physical geography, geology, and ecology, First Earth Encyclopedia is a comprehensive introduction to the world around us. The engaging style of DK's First Reference series is applied to such topics as where and how people live, how to use maps, weather, world environments, and the changing climate — inspiring younger readers to think about their own place in the world. With superb artwork, straightforward text, buttons, and quizzes, First Earth Encyclopedia makes our world simple to understand. -- Provided by publisher.

REVIEWS & SUMMARIES
School Library Journal Review
Summary / Annotation
Author Notes
COMMUNITY REVIEWS
No community reviews. Write one below!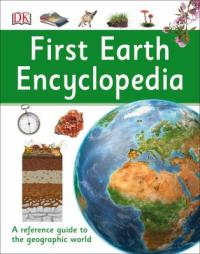 SERIES
DK First Reference

PUBLISHED
New York, NY : DK Publishing, 2018.
Year Published: 2018
Description: 136 pages : color illustrations, color maps ; 28 cm.
Language: English
Format: Book

ISBN/STANDARD NUMBER
1465443479
9781465443472

SUBJECTS
Earth sciences -- Encyclopedias.
Earth sciences -- Miscellanea.