Press enter after choosing selection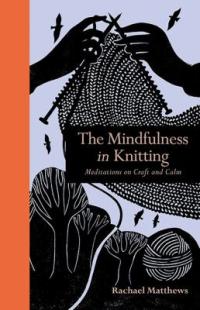 Location

& Checkout Length

Call Number
Checkout Length
Item Status
Downtown 2nd Floor
4-week checkout
746.432 Ma
4-week checkout
Due 04-15-2023
Westgate Adult Books
4-week checkout
Adult Book / Nonfiction / Crafts & Hobbies / Knitting / Matthews, Rachael
4-week checkout
Due 04-17-2023
MIND, BODY, SPIRIT: MEDITATION & VISUALISATION. Everyone can pick up a pair of needles and a ball of yarn. And everyone can be mindful. The Mindfulness in Knitting casts fresh light on this famously calming craft, and reveals how the simple repetition of plain and purl can in itself nurture wellbeing. Rachael Matthews explores the joys of making and looks at the benefits of taking up one of the simplest and most useful of crafts.

REVIEWS & SUMMARIES
Summary / Annotation
Author Notes
COMMUNITY REVIEWS
A wonderful collection of essays submitted by nsvinicki on July 11, 2022, 12:42pm This is by far my favorite book on the process of knitting. It discusses topics ranging from the mathematics, social impact, and community building aspects of knitting, as well as personal stories of meaning and fulfillment. Definitely a must-read for knitters of all skill levels.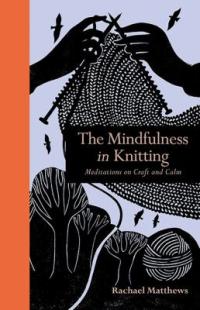 PUBLISHED
Brighton, United Kingdom Leaping Hare Press, 2016.
Year Published: 2016
Description: 144 pages ; 20 cm.
Language: English
Format: Book

ISBN/STANDARD NUMBER
9781782404187
178240418X

SUBJECTS
Knitting -- Psychological aspects.