Press enter after choosing selection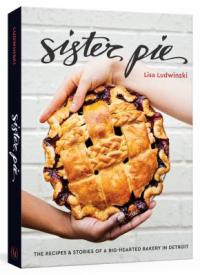 | Location | Call Number | Branch | Item Status |
| --- | --- | --- | --- |
| Pittsfield Adult | 641.8652 Lu | Pittsfield Branch | On Hold Shelf |
| Downtown 2nd Floor | 641.8652 Lu | Downtown Library | Due 07-25-2019 |
| Downtown 2nd Floor | 641.8652 Lu | Downtown Library | Due 07-25-2019 |
| Downtown 2nd Floor | 641.8652 Lu | Downtown Library | Due 07-30-2019 |
| Downtown 2nd Floor | 641.8652 Lu | Downtown Library | Due 08-10-2019 |
| Downtown 2nd Floor | 641.8652 Lu | Downtown Library | Due 08-09-2019 |
| Downtown First Floor | Express Shelf 641.8652 Lu | Downtown Library | Due 07-30-2019 |
| Malletts Adult Books | 641.8652 Lu | Malletts Creek Branch | Due 08-08-2019 |
| Malletts Adult Books | Express Shelf Adult Book / Nonfiction / Cooking / Baking & Desserts / Ludwinski, Lisa | Malletts Creek Branch | Due 07-26-2019 |
| Pittsfield Adult | Express Shelf 641.8652 Lu | Pittsfield Branch | Due 07-27-2019 |
| Traverwood Adult Books | 641.8652 Lu | Traverwood Branch | Due 08-14-2019 |
| Traverwood Adult Books | Express Shelf 641.8652 Lu | Traverwood Branch | Due 07-25-2019 |
| Westgate Adult Books | Express Shelf Adult Book / Nonfiction / Cooking / Baking & Desserts / Ludwinski, Lisa | Westgate Branch | Due 07-27-2019 |
| Westgate Adult Books | Adult Book / Nonfiction / Cooking / Baking & Desserts / Ludwinski, Lisa | Westgate Branch | Due 07-27-2019 |
| Westgate Adult Books | Adult Book / Nonfiction / Cooking / Baking & Desserts / Ludwinski, Lisa | Westgate Branch | Due 08-09-2019 |
Includes index.
A collection of favorite recipes for sweet and savory pies from the owner of Detroit's Sister Pie bakery features such options as ginger peach biscuit, toasted marshmallow butterscotch, and sour cherry bourbon pie.

REVIEWS & SUMMARIES
Publishers Weekly Review
Summary / Annotation
Author Notes
COMMUNITY REVIEWS
Baking submitted by alperinj on June 18, 2019, 8:59pm Excellent cookbook
Fantastic! submitted by bookher on July 14, 2019, 7:37pm Wow, there are amazing pie recipes in here and some that I would never think of. Plus, the photography is beautiful.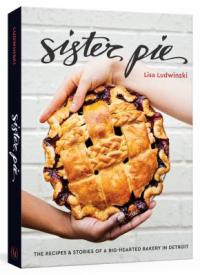 PUBLISHED
California : Lorena Jones Books, an imprint of Ten Speed Press, [2018]
Year Published: 2018
Description: ix, 245 pages : color illustrations ; 27 cm
Language: English
Format: Book

ISBN/STANDARD NUMBER
9780399579769
0399579761

ADDITIONAL CREDITS
Sister Pie Bakery.

SUBJECTS
Pies.
Cookbooks.