Press enter after choosing selection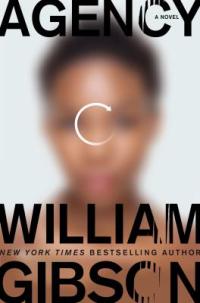 Locations
Call Number: Science Fiction / Gibson, William, Adult Book / Fiction / Science Fiction / General / Gibson, William
On Shelf At: Downtown Library, Pittsfield Branch

Location

& Checkout Length

Call Number
Checkout Length
Item Status
Downtown 2nd Floor
4-week checkout
Science Fiction / Gibson, William
4-week checkout
On Shelf
Downtown 2nd Floor
4-week checkout
Science Fiction / Gibson, William
4-week checkout
Due 12-27-2022
Pittsfield Adult Books
4-week checkout
Adult Book / Fiction / Science Fiction / General / Gibson, William
4-week checkout
On Shelf
Malletts Adult Books
4-week checkout
Adult Book / Fiction / Science Fiction / General / Gibson, William
4-week checkout
Due 12-30-2022
Traverwood Adult Books
4-week checkout
Adult Book / Fiction / Science Fiction / General / Gibson, William
4-week checkout
Due 12-11-2022
Westgate Adult Books
4-week checkout
Adult Book / Fiction / Science Fiction / General / Gibson, William
4-week checkout
Due 12-07-2022
Sequel to: The Peripheral.
""One of the most visionary, original, and quietly influential writers currently working" (The Boston Globe) returns with a sequel to the New York Times bestselling The Peripheral. Verity Jane, gifted app-whisperer, has been out of work since her exit from a brief but problematic relationship with a Silicon Valley billionaire. Then she signs the wordy NDA of a dodgy San Francisco start-up, becoming the beta tester for their latest product: a digital assistant, accessed through a pair of ordinary-looking glasses. "Eunice," the disarmingly human AI in the glasses, soon manifests a face, a fragmentary past, and an unnervingly canny grasp of combat strategy. Verity, realizing that her cryptic new employers don't yet know this, instinctively decides that it's best they don't. Meanwhile, a century ahead, in London, in a different timeline entirely, Wilf Netherton works amid plutocrats and plunderers, survivors of the slow and steady apocalypse known as the jackpot. His employer, the enigmatic Ainsley Lowbeer, can look into alternate pasts and nudge their ultimate directions. Verity and Eunice have become her current project. Wilf can see what Verity and Eunice can't: their own version of the jackpot, just around the corner. And something else too: the roles they both may play in it"-- Publisher's description.

REVIEWS & SUMMARIES
Library Journal Review
Booklist Review
Publishers Weekly Review
Summary / Annotation
Fiction Profile
Author Notes
COMMUNITY REVIEWS
No community reviews. Write one below!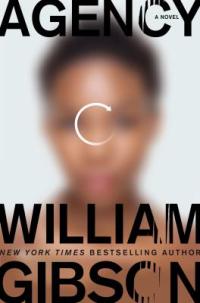 PUBLISHED
New York : Berkley, 2020.
Year Published: 2020
Description: 402 pages ; 24cm
Language: English
Format: Book

ISBN/STANDARD NUMBER
9781101986936
110198693X

SUBJECTS
New business enterprises -- Fiction.
Artificial intelligence -- Fiction.
Science fiction.
Thrillers (Fiction)
Suspense fiction.