Press enter after choosing selection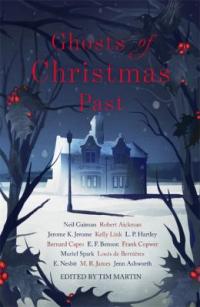 Locations
Call Number: Fiction / Ghosts of Christmas past, Adult Book / Fiction / Horror / Ghosts of Christmas past
On Shelf At: Downtown Library, Malletts Creek Branch, Westgate Branch

| Location | Call Number | Branch | Item Status |
| --- | --- | --- | --- |
| Downtown 2nd Floor | Fiction / Ghosts of Christmas past | Downtown Library | On Shelf |
| Malletts Adult Books | Adult Book / Fiction / Horror / Ghosts of Christmas past | Malletts Creek Branch | On Shelf |
| Westgate Adult Books | Adult Book / Fiction / Horror / Ghosts of Christmas past | Westgate Branch | On Shelf |
The story of a disappearance and an appearance / M.R. James -- Dinner for one / Jenn Ashworth -- The shadow / E. Nesbit -- This beautiful house / Louis de Bernières -- The leaf-sweeper / Muriel Spark -- Christmas eve on a haunted hulk / Frank Cowper -- The step / E.F. Benson -- The vanishing house / Bernard Capes -- Someone in the lift / L.P. Hartley -- The visiting star / Robert Aickman -- Nicholas Was / Neil Gaiman -- The ghost og the blue chamber / Jerome K. Jerome -- The lady and the fox / Kelly Link.
A present contains a monstrous secret. An uninvited guest haunts a Christmas party. A shadow slips across the floor by firelight.A festive entertainment ends in darkness and screams. Who knows what haunts the night at the dark point of the year? This collection of seasonal chillers looks beneath Christmas cheer to a world of ghosts and horrors, mixing terrifying modern fiction with classic stories by masters of the macabre. From Neil Gaiman and M. R. James to Muriel Spark and E. Nesbit, there are stories here to make the hardiest soul quail - so find a comfy chair, lock the door, ignore the cold breath on your neck and get ready to welcome in the real spirits of Christmas.

REVIEWS & SUMMARIES
Summary / Annotation
Author Notes
COMMUNITY REVIEWS
No community reviews. Write one below!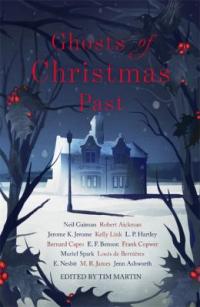 PUBLISHED
London, England : John Murray, 2017.
Year Published: 2017
Description: 294 pages ; 20 cm.
Language: English
Format: Book

ISBN/STANDARD NUMBER
9781473663466
1473663466

ADDITIONAL CREDITS
Martin, Tim,

SUBJECTS
Christmas fiction.
Horror fiction.
Short stories.