Press enter after choosing selection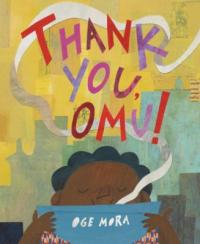 Locations
Call Number: R Caldecott Honor 2019, Kids Book / Picture Books / Family / Mora, Oge, E MOR
On Shelf At: Traverwood Branch

| Location | Call Number | Branch | Item Status |
| --- | --- | --- | --- |
| Downtown Kids Reference | R Caldecott Honor 2019 | Downtown Library | Library Use Only |
| Traverwood Kids Books | Kids Book / Picture Books / Family / Mora, Oge | Traverwood Branch | In transit |
| Traverwood Kids Books | Kids Book / Picture Books / Family / Mora, Oge | Traverwood Branch | On Shelf |
| Westgate Kids Books | Kids Book / Picture Books / Family / Mora, Oge | Westgate Branch | On Hold Shelf |
| Westgate Kids Books | Kids Book / Picture Books / Family / Mora, Oge | Westgate Branch | Due 07-29-2020 |
| Downtown Kids Books | E MOR | Downtown Library | Due 07-20-2020 |
| Downtown Kids Books | E MOR | Downtown Library | Due 07-20-2020 |
| Malletts Kids Books | Kids Book / Picture Books / Family / Mora, Oge | Malletts Creek Branch | Due 07-20-2020 |
| Malletts Kids Books | Kids Book / Picture Books / Family / Mora, Oge | Malletts Creek Branch | Due 08-03-2020 |
| Pittsfield Kids Books | Kids Book / Picture Books / Family / Mora, Oge | Pittsfield Branch | Due 07-13-2020 |
When the aroma of Omu's homemade stew fills the air, her neighbors arrive, one by one, for a taste until all is gone except for her generous spirit.

REVIEWS & SUMMARIES
School Library Journal Review
Booklist Review
Publishers Weekly Review
Summary / Annotation
Fiction Profile
Author Notes
COMMUNITY REVIEWS
Beautiful picture and lovely story of sharing and giving submitted by hsucc on June 14, 2019, 10:05pm The picture is just brilliant on EVERY page! The story of a community that shares, taking care of each other and enjoying good food together.
Lovely Story submitted by corywill86 on June 18, 2019, 3:43pm I read this book twice a day for at least a week -- it was an instant hit with my 4yo. I love that it portrays so many different people in a community coming together over sharing food. It's also wonderful to see a great story with an elderly woman of color as the main character.
Story of sharing and thanks submitted by kkonson on July 16, 2019, 8:24pm My kids loved this story. Such great themes of sharing and thank you's.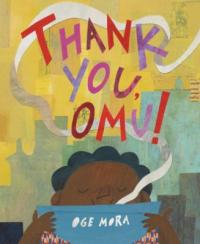 SERIES
Caldecott Honor book - 2019.

PUBLISHED
New York : Little, Brown and Company, 2018.
Year Published: 2018
Description: 1 v. (unpaged) : color illustrations ; 29 cm
Language: English
Format: Book

ISBN/STANDARD NUMBER
9780316431248
0316431249

SUBJECTS
Neighborliness -- Fiction.
Generosity -- Fiction.
Stews -- Fiction.