Press enter after choosing selection
Harry Potter and the Sorcerer's Stone (2 Discs)
Blu-Ray - 2007 Blu-ray Fantasy Harry 6 On Shelf No requests on this item Community Rating: 5 out of 5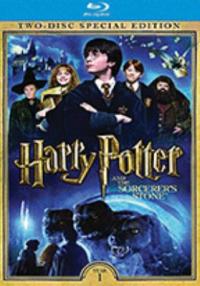 Locations
Call Number: Blu-ray Fantasy Harry
On Shelf At: Downtown Library, Malletts Creek Branch, Pittsfield Branch, Traverwood Branch

| Location | Call Number | Branch | Item Status |
| --- | --- | --- | --- |
| Downtown 1st Floor | Blu-ray Fantasy Harry | Downtown Library | On Shelf |
| Downtown 1st Floor | Blu-ray Fantasy Harry | Downtown Library | Due 06-23-2019 |
| Malletts Adult A/V | Blu-ray Fantasy Harry | Malletts Creek Branch | On Shelf |
| Malletts Adult A/V | Blu-ray Fantasy Harry | Malletts Creek Branch | On Shelf |
| Pittsfield Adult | Blu-ray Fantasy Harry | Pittsfield Branch | On Shelf |
| Pittsfield Adult | Blu-ray Fantasy Harry | Pittsfield Branch | On Shelf |
| Traverwood Adult | Blu-ray Fantasy Harry | Traverwood Branch | On Shelf |
| Traverwood Adult | Blu-ray Fantasy Harry | Traverwood Branch | Due 06-16-2019 |
| Westgate Adult A/V | Blu-ray Fantasy Harry | Westgate Branch | Due 06-26-2019 |
| Westgate Adult A/V | Blu-ray Fantasy Harry | Westgate Branch | Due 06-23-2019 |
Originally released as a motion picture in 2001.
Widescreen (16x9, 2.40:1)
Disc 1. Feature film, theatrical (152 min.) and extended (159 min.) versions -- disc 2. Creating the world of Harry Potter, Part 1: The magic begins.
Maggie Smith, Richard Harris, Daniel Radcliffe, Rupert Grint, Emma Watson, Julie Walters, Alan Rickman.
An orphaned child that has spent the first ten years of his life living under the stairs of his aunt and uncle's house is invited to join the Hogwarts School of Witchcraft and Wizardry. He learns his destiny lies in the realm of magic and fantasy. Includes the theatrical and extended versions.
Blu-ray; Widescreen (16x9, 2.40:1) presentation; requires Blu-ray player; 1080p High Definition; 5.1 DTS-HD Master audio (English), 5.1 Dolby Digital (Francais, Espanol)

COMMUNITY REVIEWS
No community reviews. Write one below!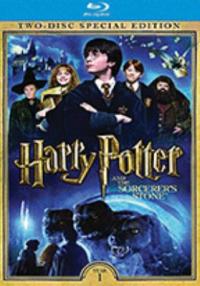 SERIES
Harry Potter

PUBLISHED
Burbank, CA : Distributed by Warner Home Video, c2007.
Year Published: 2007
Description: 2 videodiscs (152 min.) : sd., col. ; 4 3/4 in.
Language: English
Format: Blu-Ray

ADDITIONAL CREDITS
Heyman, David, 1961-
Columbus, Chris,
Gambon, Michael,
Radcliffe, Daniel, 1989-
Watson, Emma, 1990-
Grint, Rupert, 1988-
Rickman, Alan,
Kloves, Steven.
Warner Home Video (Firm),
Warner Bros. Pictures (1969- )
Heyday Films.
1492 Pictures.

SUBJECTS
Potter, Harry -- (Fictitious character) -- Drama.
Granger, Hermione -- (Fictitious character) -- Drama.
Weasley, Ron -- (Fictitious character) -- Drama.
Hogwarts School of Witchcraft and Wizardry (Imaginary organization) -- Drama.
Wizards -- Drama.
Magic -- Drama.
Good and evil -- Drama.
Boarding schools -- Drama.
England -- Drama.
Video recordings for the hearing impaired.
Film adaptations.
Action and adventure films.
Fantasy films.
Science fiction films.