Press enter after choosing selection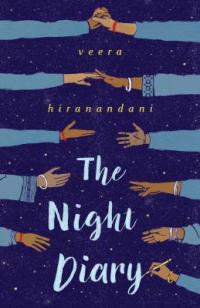 Locations
Call Number: R Newbery Honor 2019, Y Fiction / Hiranandani, Veera, Kids Book / Fiction / Historical / Hiranandani, Veera
On Shelf At: Downtown Library

| Location | Call Number | Branch | Item Status |
| --- | --- | --- | --- |
| Downtown Kids Reference | R Newbery Honor 2019 | Downtown Library | Library Use Only |
| Downtown Kids Books | Y Fiction / Hiranandani, Veera | Downtown Library | On Shelf |
| Downtown Kids Books | Y Fiction / Hiranandani, Veera | Downtown Library | Due 07-20-2020 |
| Malletts Kids Books | Kids Book / Fiction / Historical / Hiranandani, Veera | Malletts Creek Branch | Due 08-08-2020 |
| Malletts Kids Books | Kids Book / Fiction / Historical / Hiranandani, Veera | Malletts Creek Branch | Due 08-10-2020 |
| Traverwood Kids Books | Kids Book / Fiction / Historical / Hiranandani, Veera | Traverwood Branch | Due 07-20-2020 |
| Westgate Storage Kids | Kids Book / Fiction / Historical / Hiranandani, Veera | Westgate Branch | Due 08-07-2020 |
| Westgate Kids Books | Kids Book / Fiction / Historical / Hiranandani, Veera | Westgate Branch | Due 07-29-2020 |
Maps on endpapers.
Shy twelve-year-old Nisha, forced to flee her home with her Hindu family during the 1947 partition of India, tries to find her voice and make sense of the world falling apart around her by writing to her deceased Muslim mother in the pages of her diary.

REVIEWS & SUMMARIES
School Library Journal Review
Booklist Review
Publishers Weekly Review
Summary / Annotation
Fiction Profile
Author Notes
COMMUNITY REVIEWS
Brings the past to life! submitted by flemingj on June 15, 2019, 3:42pm I knew in an a academic sense about The Partition, but The Night Diary taught about the people who survived this time. The uncertainty, violence, and suffering was brutal. The family at the center of the story is still in my thoughts months later.
A Good Read submitted by betsywil on August 26, 2019, 2:32pm This middle grade novel uses diary format to show the impact of the partition of India on ordinary people and families - and tells a compelling story, too.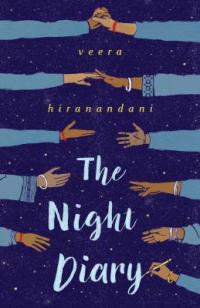 SERIES
Newbery Honor book - 2019.

PUBLISHED
New York, NY : Dial Books for Young Readers, [2018]
Year Published: 2018
Description: 264 pages ; 22 cm
Language: English
Format: Book

ISBN/STANDARD NUMBER
9780735228511

SUBJECTS
Refugees -- Fiction.
Diaries -- Fiction.
Family life -- India -- Fiction.
Hindus -- Fiction.
Muslims -- Fiction.
India -- History -- Partition, 1947 -- Fiction.
Historical fiction.
Diary fiction.