Press enter after choosing selection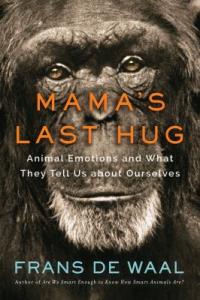 Locations
Call Number: 599.885 Wa, Adult Book / Nonfiction / Science & Nature / Animals / Miscellaneous
On Shelf At: Downtown Library, Traverwood Branch, Westgate Branch

Location

& Checkout Length

Call Number
Checkout Length
Item Status
Downtown 2nd Floor
4-week checkout
599.885 Wa
4-week checkout
On Shelf
Malletts Adult Books
4-week checkout
Adult Book / Nonfiction / Science & Nature / Animals / Miscellaneous
4-week checkout
In transit
Traverwood Adult Books
4-week checkout
Adult Book / Nonfiction / Science & Nature / Animals / Miscellaneous
4-week checkout
On Shelf
Westgate Adult Books
4-week checkout
Adult Book / Nonfiction / Science & Nature / Animals / Miscellaneous
4-week checkout
On Shelf
Pittsfield Adult Books
4-week checkout
Adult Book / Nonfiction / Science & Nature / Animals / Miscellaneous
4-week checkout
Due 04-24-2023
A whirlwind tour of new ideas and findings about animal emotions, based on De Waal's renowned studies of the social and emotional lives of chimpanzees, bonobos, and other primates. De Waal discusses facial expressions, animal sentience and consciousness, Mama's life and death, the emotional side of human politics, and the illusion of free will. He distinguishes between emotions and feelings, all the while emphasizing the continuity between our species and other species. And he makes the radical proposal that emotions are like organs: we don't have a single organ that other animals don't have, and the same is true for our emotions -- Adapted from publisher's description.

REVIEWS & SUMMARIES
Library Journal Review
CHOICE Review
Booklist Review
Publishers Weekly Review
Summary / Annotation
Fiction Profile
Author Notes
COMMUNITY REVIEWS
No community reviews. Write one below!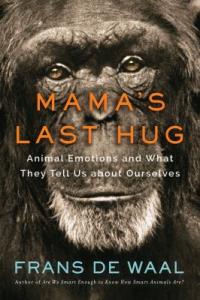 PUBLISHED
New York : W.W. Norton & Company, [2019]
Year Published: 2019
Description: 326 pages : illustrations ; 25 cm
Language: English
Format: Book

ISBN/STANDARD NUMBER
9780393635065
0393635066

SUBJECTS
Emotions in animals.
Chimpanzees -- Behavior.