Press enter after choosing selection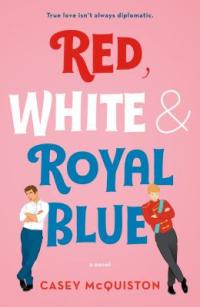 | Location | Call Number | Branch | Item Status |
| --- | --- | --- | --- |
| Downtown 2nd Floor | Fiction / McQuiston, Casey | Downtown Library | Due 07-27-2020 |
| Downtown 2nd Floor | Fiction / McQuiston, Casey | Downtown Library | Due 08-03-2020 |
| Downtown 2nd Floor | Fiction / McQuiston, Casey | Downtown Library | Due 07-30-2020 |
| Malletts Adult Books | Adult Book / Fiction / Romance / General / McQuiston, Casey | Malletts Creek Branch | Due 07-13-2020 |
| Malletts Adult Books | Adult Book / Fiction / Romance / General / McQuiston, Casey | Malletts Creek Branch | Due 07-20-2020 |
| Pittsfield Adult Books | Fiction / McQuiston, Casey | Pittsfield Branch | Due 07-27-2020 |
| Pittsfield Adult Books | Fiction / McQuiston, Casey | Pittsfield Branch | Due 07-27-2020 |
| Pittsfield Adult Books | Fiction / McQuiston, Casey | Pittsfield Branch | Due 07-27-2020 |
| Traverwood Adult Books | Fiction / McQuiston, Casey | Traverwood Branch | Due 08-03-2020 |
| Traverwood Adult Books | Fiction / McQuiston, Casey | Traverwood Branch | Due 07-20-2020 |
| Westgate Adult Books | Adult Book / Fiction / Romance / General / McQuiston, Casey | Westgate Branch | Due 07-30-2020 |
| Westgate Adult Books | Adult Book / Fiction / Romance / General / McQuiston, Casey | Westgate Branch | Due 08-03-2020 |
When his mother became President, Alex Claremont-Diaz was promptly cast as the American equivalent of a young royal. Handsome, charismatic, genius--his image is pure millennial-marketing gold for the White House. There's only one problem: Alex has a beef with an actual prince, Henry, across the pond. And when the tabloids get hold of a photo involving an Alex-Henry altercation, U.S./British relations take a turn for the worse. Heads of family, state, and other handlers devise a plan for damage control: staging a truce between the two rivals. What at first begins as a fake, Instragramable friendship grows deeper, and more dangerous, than either Alex or Henry could have imagined. Soon Alex finds himself hurtling into a secret romance with a surprisingly unstuffy Henry that could derail the campaign and upend two nations and begs the question: Can love save the world after all? Where do we find the courage, and the power, to be the people we are meant to be? And how can we learn to let our true colors shine through?

REVIEWS & SUMMARIES
Library Journal Review
Booklist Review
Publishers Weekly Review
Summary / Annotation
Author Notes
COMMUNITY REVIEWS
Loved it! submitted by jdev13 on July 24, 2019, 10:16pm This book was such a surprise! So fun! I loved the characters, the politics, the romance, everything!!
Gay first love in the age of social media submitted by mowjac on August 1, 2019, 12:13pm This was a sweet, romantic and explicit story of the passion of first love mixed with living life in the public eye, and the question of what is truly private in our modern world. Alex struck me as an entitled snot at the beginning, but he and Henry both develop well in this perfect summer beach read. If you are a royal watcher, extra enjoyment from scenes that feel stolen from "The Crown".
Clever Romance submitted by sdunav on August 12, 2019, 10:01am Nice mix of politics, passion, and sweet romance among two young 20-somethings who are in the spotlight in an alternative US/Great Britain, where life after 2016 is not so depressing. Recommended for older teens/young adults.
Romance for today's world submitted by MHZ on June 12, 2020, 12:50pm This was a nice break from reality, fun and well-written!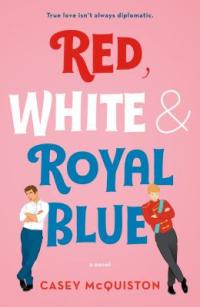 PUBLISHED
New York : St. Martin's Griffin, 2019.
Year Published: 2019
Description: 421 pages ; 21 cm.
Language: English
Format: Book

ISBN/STANDARD NUMBER
1250316774
9781250316776

SUBJECTS
Children of presidents -- Fiction.
Princes -- Great Britain -- Fiction.
Gay men -- Fiction.
Romance fiction.
Humorous fiction.