Press enter after choosing selection
Anna and the Apocalypse
DVD - 2019 DVD Comedy Anna 6 On Shelf No requests on this item Community Rating: 3.8 out of 5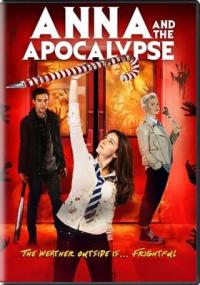 Locations
Call Number: DVD Comedy Anna
On Shelf At: Downtown Library, Malletts Creek Branch, Pittsfield Branch, Traverwood Branch, Westgate Branch

Location

& Checkout Length

Call Number
Checkout Length
Item Status
Downtown 1st Floor
1-week checkout
DVD Comedy Anna
1-week checkout
On Shelf
Downtown 1st Floor
1-week checkout
DVD Comedy Anna
1-week checkout
On Shelf
Malletts Adult A/V
1-week checkout
DVD Comedy Anna
1-week checkout
On Shelf
Malletts Adult A/V
1-week checkout
DVD Comedy Anna
1-week checkout
Due 11-27-2022
Pittsfield Adult A/V
1-week checkout
DVD Comedy Anna
1-week checkout
On Shelf
Traverwood Adult A/V
1-week checkout
DVD Comedy Anna
1-week checkout
On Shelf
Westgate Adult A/V
1-week checkout
DVD Comedy Anna
1-week checkout
On Shelf
Title from sell sheet.
'A zombie Christmas musical"-- Cover.
Originally released as a motion picture in 2018.
Ella Hunt, Ben Wiggins, Paul Kaye, Malcolm Cumming, Sarah Swire, Christopher Leveaux.
A zombie apocalypse threatens the sleepy town of Little Haven at Christmas, forcing Anna and her friends to fight, slash, and sing their way to survival, facing the undead in a desperate race to reach their loved ones. But they soon discover that no one is safe in this new world, and with civilization falling apart around them, the only people they can truly rely on are each other.
DVD, wide screen (1.78:1).

COMMUNITY REVIEWS
Zombie Apocalypse: The Musical submitted by Meginator on June 21, 2020, 2:50pm Content Warning: This film contains scenes with exaggerated gory violence.
As the cover art suggests, this is indeed a zombie Christmas musical, and what it lacks in plotting it more than makes up for with sheer gusto. Focusing on a small group of high school students, the story follows a fairly typical outbreak plotline, as survivors team up and try to fight their way through mobs of the undead. The songs are top-notch, amazingly catchy and appropriate for the characters and the film's generally irreverent tone. The film's final third takes some interesting twists and turns, though some of the emotional beats don't land quite as effectively as they could with a little more nuance and narrative subtlety. Overall, this film is great for what it is even if it doesn't always nail the intended combination/balance of comedy and emotional depth. I recommend this for fans of zombie films who appreciate the genre's familiar tropes and the ways in which storytellers continue to put a unique spin on a now-familiar premise.
Gutsy Film - Pleasant Surprise submitted by caburr47 on June 29, 2020, 9:59pm I went into watching this film knowing nothing about it. I'm so glad, it was a really pleasant surprise. This film plays homage to so many styles of film and I feel it was successful in combining them. Highly recommended.
Phenomenal Soundtrack submitted by majean on August 2, 2020, 10:22pm "Hollywood Ending" often gets stuck in my head. I loved this movie. It bummed my husband out. It's now one my favorite holiday films that I will definitely be watching every December.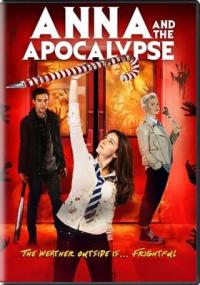 PUBLISHED
[Place of publication not identified] : Cinedigm, [2019]
Year Published: 2019
Description: 1 videodisc (93 min.) : sound, color ; 4 3/4 in.
Language: English
Format: DVD

ADDITIONAL CREDITS
McPhail, John,
Hunt, Ella,
Wiggins, Ben,
Kaye, Paul,
Cumming, Malcolm,
MGM Home Entertainment Inc.
Cinedigm (Firm),

SUBJECTS
Zombies -- Drama.
Teenage girls -- Drama.
High school students -- Drama.
Comedy films.
Fantasy films.
Video recordings for the hearing impaired.