Press enter after choosing selection
Dylan & me : : 50 Years of Adventures
Kemp, Louie. Book - 2019 781.66 Ke, None on shelf No requests on this item Community Rating: 0 out of 5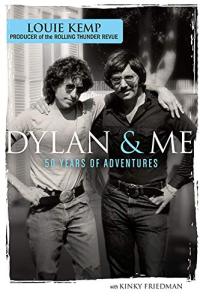 | Location | Call Number | Branch | Item Status |
| --- | --- | --- | --- |
| Downtown 2nd Floor | 781.66 Ke | Downtown Library | Due 08-30-2020 |
" 'It was at summer camp in northern Wisconsin in 1953 that I first met Bobby Zimmerman from Hibbing. He was twelve years old and he had a guitar. He would go around telling everybody that he was going to be a rock-and-roll star. I was eleven and I believed him.' So begins this honest, funny, and deeply affectionate memoir of a friendship that has spanned five decades of wild adventures, soul searching conversation, musical milestones, and enduring comradery. As Bobby Zimmerman became Bob Dylan and Louie Kemp built a successful international business, their lives diverged but their friendship held fast. No matter how much time passed between one adventure and the next, the two "boys from the North Country" picked up where they left off and shared experiences that will surprise and delight Dylan fans and anybody who loves a rollicking-good rock-and-roll memoir." --Dust jacket flap.

REVIEWS & SUMMARIES
Publishers Weekly Review
COMMUNITY REVIEWS
No community reviews. Write one below!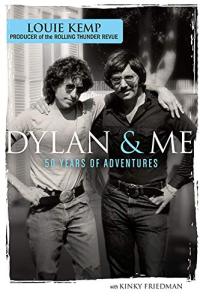 PUBLISHED
Los Angeles, CA : Westrose Press, [2019]
Year Published: 2019
Description: xvi, 211 pages, 24 unnumbered pages of plates illustrations ; 25 cm.
Language: English
Format: Book

ISBN/STANDARD NUMBER
9781733001212
1733001212

ADDITIONAL CREDITS
Friedman, Kinky,

SUBJECTS
Dylan, Bob, -- 1941-
Dylan, Bob, -- 1941- -- Friends and associates.
Kemp, Louie.
Singers -- United States -- Biography.
Biographies.
Autobiographies.