Press enter after choosing selection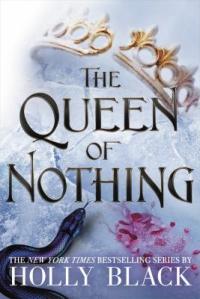 Locations
Call Number: Teen Book / Fiction / Fantasy / Black, Holly, Teen Fiction / Black, Holly
On Shelf At: Traverwood Branch, Westgate Branch

| Location | Call Number | Branch | Item Status |
| --- | --- | --- | --- |
| Traverwood Teen Books | Teen Book / Fiction / Fantasy / Black, Holly | Traverwood Branch | On Shelf |
| Westgate Teen Books | Teen Book / Fiction / Fantasy / Black, Holly | Westgate Branch | On Shelf |
| Westgate Teen Books | Teen Book / Fiction / Fantasy / Black, Holly | Westgate Branch | Due 02-01-2021 |
| Downtown Teen, 1st Floor | Teen Fiction / Black, Holly | Downtown Library | Due 01-31-2021 |
| Downtown Teen, 1st Floor | Teen Fiction / Black, Holly | Downtown Library | Due 12-16-2020 |
| Downtown Teen, 1st Floor | Teen Fiction / Black, Holly | Downtown Library | Due 08-03-2020 |
| Malletts Teen Books | Teen Book / Fiction / Fantasy / Black, Holly | Malletts Creek Branch | Due 02-13-2021 |
| Pittsfield Teen Books | Teen Book / Fiction / Fantasy / Black, Holly | Pittsfield Branch | Due 02-04-2021 |
"As the exiled Queen of Faerie, Jude must travel back to Elfhame to help her twin sister, Taryn, and uncover how to break a dark curse threatening the whole Faerie world"-- Provided by publisher.
Power is much easier to acquire than it is to hold onto. Jude learned this lesson when she released her control over the wicked king, Cardan, in exchange for immeasurable power. Now as the exiled mortal Queen of Faerie, Jude is powerless and left reeling from Cardan's betrayal. Opportunity to reclaim everything he took from her arrives in the form of her deceptive twin sister, Taryn, whose mortal life is in peril. But war is brewing in Elfhame. And, when a dormant yet powerful curse is unleashed, Jude must choose between her ambition and her humanity. -- adapted from jacket

REVIEWS & SUMMARIES
Booklist Review
Summary / Annotation
Fiction Profile
Author Notes
COMMUNITY REVIEWS
The Queen of Nothing submitted by shobrien on July 4, 2020, 3:52pm Excellent world building and a very strong female heroine. Morally grey but still love able characters and lots of twists and turns in character development.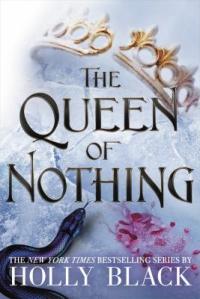 SERIES
Folk of the Air
3

PUBLISHED
New York, NY : Little, Brown and Company, 2019.
Year Published: 2019
Description: 308 pages : illustrations ; 24 cm.
Language: English
Format: Book

ISBN/STANDARD NUMBER
9780316310420
0316310425

ADDITIONAL CREDITS
Jennings, Kathleen,

SUBJECTS
Kings, queens, rulers, etc. -- Fiction.
Courts and courtiers -- Fiction.
Fairies -- Fiction.
Sisters -- Fiction.
Twins -- Fiction.
Blessing and cursing -- Fiction.
Fantasy.