Press enter after choosing selection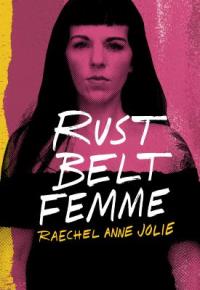 Locations
Call Number: 306.766 Jo, Adult Book / Nonfiction / Social Science / Gender Studies / Jolie, Raechel Anne
On Shelf At: Downtown Library, Malletts Creek Branch

Location

& Checkout Length

Call Number
Checkout Length
Item Status
Downtown 2nd Floor
4-week checkout
306.766 Jo
4-week checkout
Downtown 1st Fl. Display
Malletts Adult Books
4-week checkout
Adult Book / Nonfiction / Social Science / Gender Studies / Jolie, Raechel Anne
4-week checkout
On Shelf
"Raechel Anne Jolie's early life in a working-class Cleveland exurb was full of race cars, Budweiser-drinking men covered in car grease, and the women who loved them. After her father came home from his third-shift job, took the garbage out to the curb and was hit by a drunk driver, her life changed. Raechel and her mother struggled for money: they were evicted, went days without utilities, and took their trauma out on one another. Raechel escaped to the progressive suburbs of Cleveland Heights, leaving the tractors and ranch-style homes home in favor of a city with vintage marquees, music clubs, and people who talked about big ideas. It was the early 90s, full of Nirvana songs and chokers, flannel shirts and cut-off jean shorts, lesbian witches and local coffee shops. Rust Belt Femme is the story of how these twin foundations--rural Ohio poverty and alternative 90s culture--made Raechel into who she is today: a queer femme with PTSD and a deep love of the Midwest."-- Provided by publisher.

REVIEWS & SUMMARIES
Summary / Annotation
Author Notes
COMMUNITY REVIEWS
No community reviews. Write one below!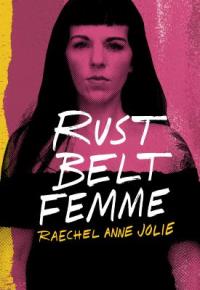 PUBLISHED
Cleveland, Ohio : Belt Publishing, [2020]
Year Published: 2020
Description: 176 pages ; 20 cm
Language: English
Format: Book

ISBN/STANDARD NUMBER
1948742632
9781948742634

SUBJECTS
Jolie, Raechel Anne.
Jolie, Raechel Anne -- Family.
Rural families -- Ohio -- Biography.
Lesbians -- Ohio -- Biography.