Press enter after choosing selection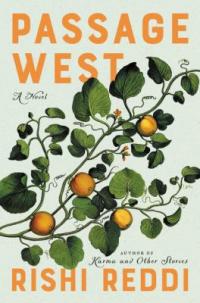 | Location | Call Number | Branch | Item Status |
| --- | --- | --- | --- |
| Downtown 2nd Floor | Fiction / Reddi, Rishi | Downtown Library | Due 10-14-2021 |
| Westgate Adult Books | Adult Book / Fiction / Historical / Reddi, Rishi | Westgate Branch | Due 10-10-2021 |
"A sweeping, vibrant first novel following a family of Indian sharecroppers at the onset of World War I, revealing an unknown part of California history"-- Provided by publisher.
1914. Ram Singh arrives in the Imperial Valley on the Mexican border, reluctantly accepting his friend Karak's offer of work and partnership in a small cantaloupe farm. Fleeing violence in Oregon, Ram desperately longs to return to his wife and newborn son in Punjab, but is duty bound to make his fortune first. Along with Ram and Karak are Jivan and his wife, Kishen; and Amarjeet, a U.S. soldier, though the Valley is full of settlers hailing from other cities and different continents. . They struggle to farm in the unforgiving desert: just one bad harvest or stolen crop could destabilize a family. And as anti- immigrant sentiment rises among white residents, tensions finally boil over. -- adapted from jacket

REVIEWS & SUMMARIES
Booklist Review
Publishers Weekly Review
Summary / Annotation
COMMUNITY REVIEWS
Asian Americans in the early 1900's - West Coast submitted by flemingj on June 26, 2021, 9:07am So much I didn't know! These hard working farmers had so much to contend with in besides the weather. I've read a lot, but was still shocked at the level of mistreatment they withstood to bring food to our country's dinner tables.
A historical epic submitted by unnamable on July 18, 2021, 9:44am This is a fascinating, unforgettable epic story that spans both the globe and generations. It raised all sorts of questions for me---about identity, community and "belonging" in America---and revealed how race and class influenced these questions along Oregon's coast, in California's Imperial Valley and elsewhere in the early 20th century. This book has characters who are so well-realized that I deeply felt their uncertainties, frustrations, losses and triumphs. "Passage West" electrified me and threw light on a part of America's past I'd known nothing about. Well worth a read!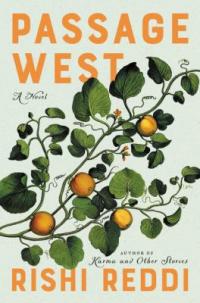 PUBLISHED
New York, NY : Ecco, an imprint of HarperCollinsPublishers, [2020]
Year Published: 2020
Description: xiii, 429 pages : illustrations ; 24 cm
Language: English
Format: Book

ISBN/STANDARD NUMBER
9780060898793
0060898798
9780060898809
0060898801

SUBJECTS
Sharecroppers -- Fiction.
East Indians -- California -- Fiction.
Immigrants -- Fiction.
Historical fiction.
Domestic fiction.
Historical fiction.