Press enter after choosing selection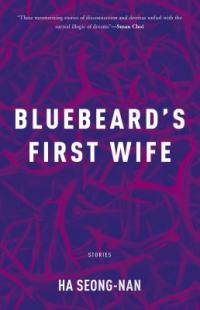 Location

& Checkout Length

Call Number
Checkout Length
Item Status
Downtown 2nd Floor
4-week checkout
Fiction / Ha, Seong-Nan
4-week checkout
Due 04-15-2023
"Originally published in Korea by Changbi Publishers, Inc."--Title page verso.
The star-shaped stain -- Bluebeard's first wife -- Flies -- Night poaching -- O Father -- Joy to the world -- The dress shirt -- On that green, green grass -- A quiet night -- Pinky finger -- Daisy Fleabane.
"Disasters, accidents, and deaths abound in Bluebeard's First Wife. A woman spends a night with her fianc ǎnd his friends, and overhears a terrible secret that has bound them together since high school. A man grows increasingly agitated by the apartment noise made by a young family living upstairs and arouses the suspicion of his own wife when the neighbors meet a string of unlucky incidents. A couple moves into a picture-perfect country house, but when their new dog is stolen, they become obsessed with finding the thief, and in the process, neglect their child. Ha's paranoia-inducing, heart-quickening stories will have you reconsidering your own neighbors"-- Provided by publisher.

REVIEWS & SUMMARIES
Booklist Review
Publishers Weekly Review
Summary / Annotation
Fiction Profile
Author Notes
COMMUNITY REVIEWS
No community reviews. Write one below!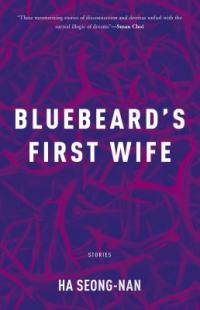 SERIES
Korean literature series


PUBLISHED
Rochester, NY : Open Letter, 2020.
Year Published: 2020
Description: 229 pages ; 22 cm
Language: English
Format: Book

ISBN/STANDARD NUMBER
1948830175
9781948830171

ADDITIONAL CREDITS
Hong, Janet,
Ha, Sŏng-nan, 1967-

SUBJECTS
Short stories, Korean -- Translations into English.