Press enter after choosing selection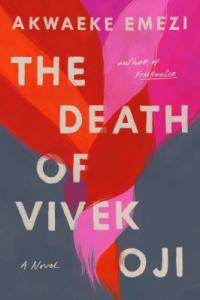 Locations
Call Number: Fiction / Emezi, Akwaeke, Adult Book / Fiction / General / Emezi, Akwaeke
On Shelf At: Downtown Library, Malletts Creek Branch, Pittsfield Branch, Westgate Branch

| Location | Call Number | Branch | Item Status |
| --- | --- | --- | --- |
| Downtown 2nd Floor | Fiction / Emezi, Akwaeke | Downtown Library | On Shelf |
| Downtown 2nd Floor | Fiction / Emezi, Akwaeke | Downtown Library | Due 11-24-2021 |
| Downtown 2nd Floor | Fiction / Emezi, Akwaeke | Downtown Library | Due 11-12-2021 |
| Malletts Adult Books | Adult Book / Fiction / General / Emezi, Akwaeke | Malletts Creek Branch | On Shelf |
| Pittsfield Adult Books | Adult Book / Fiction / General / Emezi, Akwaeke | Pittsfield Branch | On Shelf |
| Westgate Adult Books | Adult Book / Fiction / General / Emezi, Akwaeke | Westgate Branch | On Shelf |
| Westgate Adult Books | Adult Book / Fiction / General / Emezi, Akwaeke | Westgate Branch | Due 11-04-2021 |
| Westgate Adult Books | Adult Book / Fiction / General / Emezi, Akwaeke | Westgate Branch | Due 11-10-2021 |
| Traverwood Adult Books | Adult Book / Fiction / General / Emezi, Akwaeke | Traverwood Branch | Due 11-13-2021 |
One afternoon, in a town in southeastern Nigeria, a mother opens her front door to discover her son's body, wrapped in colorful fabric, at her feet. What follows is the tumultuous, heart-wrenching story of one family's struggle to understand a child whose spirit is both gentle and mysterious. Raised by a distant father and an understanding but overprotective mother, Vivek suffers disorienting blackouts, moments of disconnection between self and surroundings. As adolescence gives way to adulthood, Vivek finds solace in friendships with the warm, boisterous daughters of the Nigerwives, foreign-born women married to Nigerian men. But Vivek's closest bond is with Osita, the worldly, high-spirited cousin whose teasing confidence masks a guarded private life. As their relationship deepens—and Osita struggles to understand Vivek's escalating crisis—the mystery gives way to a heart-stopping act of violence in a moment of exhilarating freedom.

REVIEWS & SUMMARIES
Library Journal Review
Booklist Review
Publishers Weekly Review
Summary / Annotation
Author Notes
COMMUNITY REVIEWS
The Death of Vivek Oji submitted by janetleigh on July 31, 2020, 9:17am considered to be a wonderful read, a poetic mystery
What a Great Mystery submitted by Whitetnchina on August 5, 2020, 2:15pm Filled with suspense and worth the read.
Beautifully written tragedy submitted by august77 on June 26, 2021, 7:29pm Some books evoke emotion. This one did that, and then some.
Beautiful! submitted by TeacherN on July 12, 2021, 7:33am In my opinion this book is not a mystery. You know from the very beginning, even the title of the book, what's going to happen. It's like you see a puzzle that's been completed. Then that puzzle is disassembled and you watch as it's carefully put back together. All of the puzzle pieces are people who love Vivek Oji. This book is beautiful and sad and full of love.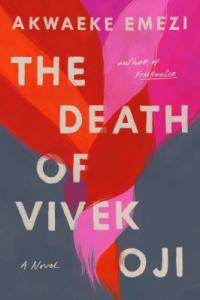 PUBLISHED
New York : Riverhead Books, 2020.
Year Published: 2020
Description: 245 p.
Language: English
Format: Book

ISBN/STANDARD NUMBER
9780525541608
0525541608

SUBJECTS
Families -- Nigeria -- Fiction.
Nigera -- Fiction.