Press enter after choosing selection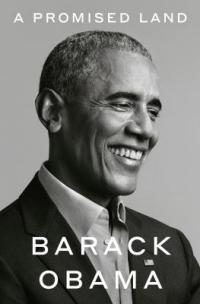 | Location | Call Number | Branch | Item Status |
| --- | --- | --- | --- |
| Downtown 2nd Floor | 921 Obama, Barack | Downtown Library | In transit |
| Downtown 2nd Floor | 921 Obama, Barack | Downtown Library | On Hold Shelf |
| Downtown 2nd Floor | 921 Obama, Barack | Downtown Library | In transit |
| Downtown 2nd Floor | 921 Obama, Barack | Downtown Library | On Hold Shelf |
| Downtown 2nd Floor | 921 Obama, Barack | Downtown Library | Due 05-24-2021 |
| Downtown 2nd Floor | 921 Obama, Barack | Downtown Library | Due 05-20-2021 |
| Downtown 2nd Floor | 921 Obama, Barack | Downtown Library | Due 06-03-2021 |
| Downtown 2nd Floor | 921 Obama, Barack | Downtown Library | Due 05-20-2021 |
| Downtown 2nd Floor | 921 Obama, Barack | Downtown Library | Due 06-01-2021 |
| Downtown 2nd Floor | 921 Obama, Barack | Downtown Library | Due 06-04-2021 |
| Downtown 2nd Floor | 921 Obama, Barack | Downtown Library | Due 05-24-2021 |
| Downtown 2nd Floor | 921 Obama, Barack | Downtown Library | Due 05-12-2021 |
| Downtown 2nd Floor | 921 Obama, Barack | Downtown Library | Due 04-25-2021 |
| Downtown 2nd Floor | 921 Obama, Barack | Downtown Library | Due 05-13-2021 |
| Downtown 2nd Floor | 921 Obama, Barack | Downtown Library | Due 06-01-2021 |
| Downtown 2nd Floor | 921 Obama, Barack | Downtown Library | Due 05-09-2021 |
| Downtown 2nd Floor | 921 Obama, Barack | Downtown Library | Due 05-04-2021 |
| Downtown 2nd Floor | 921 Obama, Barack | Downtown Library | On Hold Shelf |
| Downtown 2nd Floor | 921 Obama, Barack | Downtown Library | On Hold Shelf |
| Downtown 2nd Floor | 921 Obama, Barack | Downtown Library | Due 05-30-2021 |
| Downtown 2nd Floor | 921 Obama, Barack | Downtown Library | Due 05-25-2021 |
| Downtown 2nd Floor | 921 Obama, Barack | Downtown Library | Due 06-04-2021 |
| Downtown 2nd Floor | 921 Obama, Barack | Downtown Library | Due 05-27-2021 |
| Downtown 2nd Floor | 921 Obama, Barack | Downtown Library | Due 05-26-2021 |
| Downtown 2nd Floor | 921 Obama, Barack | Downtown Library | Due 05-11-2021 |
| Downtown 2nd Floor | 921 Obama, Barack | Downtown Library | Due 06-05-2021 |
| Downtown 2nd Floor | 921 Obama, Barack | Downtown Library | Due 05-08-2021 |
| Downtown 2nd Floor | 921 Obama, Barack | Downtown Library | Due 05-20-2021 |
| Downtown 2nd Floor | 921 Obama, Barack | Downtown Library | Due 05-15-2021 |
| Downtown 2nd Floor | 921 Obama, Barack | Downtown Library | Due 05-13-2021 |
| Malletts Adult Books | Adult Book / Nonfiction / Biography / Political Figures / Obama, Barack | Malletts Creek Branch | On Hold Shelf |
| Malletts Adult Books | Adult Book / Nonfiction / Biography / Political Figures / Obama, Barack | Malletts Creek Branch | Due 06-04-2021 |
| Malletts Adult Books | Adult Book / Nonfiction / Biography / Political Figures / Obama, Barack | Malletts Creek Branch | Due 06-02-2021 |
| Malletts Adult Books | Adult Book / Nonfiction / Biography / Political Figures / Obama, Barack | Malletts Creek Branch | Due 05-21-2021 |
| Traverwood Adult Books | Adult Book / Nonfiction / Biography / Political Figures / Obama, Barack | Traverwood Branch | On Hold Shelf |
| Traverwood Adult Books | Adult Book / Nonfiction / Biography / Political Figures / Obama, Barack | Traverwood Branch | Due 05-21-2021 |
| Traverwood Adult Books | Adult Book / Nonfiction / Biography / Political Figures / Obama, Barack | Traverwood Branch | Due 05-11-2021 |
| Downtown 2nd Floor | Black Studies 921 Obama, Barack | Downtown Library | Due 05-09-2021 |
| Pittsfield Adult Books | Adult Book / Nonfiction / Biography / Political Figures / Obama, Barack | Pittsfield Branch | Due 05-15-2021 |
| Pittsfield Adult Books | Adult Book / Nonfiction / Biography / Political Figures / Obama, Barack | Pittsfield Branch | Due 05-09-2021 |
| Westgate Adult Books | Adult Book / Nonfiction / Biography / Political Figures / Obama, Barack | Westgate Branch | Due 05-14-2021 |
| Westgate Adult Books | Adult Book / Nonfiction / Biography / Political Figures / Obama, Barack | Westgate Branch | Due 05-18-2021 |
| Westgate Adult Books | Adult Book / Nonfiction / Biography / Political Figures / Obama, Barack | Westgate Branch | Due 06-01-2021 |
| Westgate Adult Books | Adult Book / Nonfiction / Biography / Political Figures / Obama, Barack | Westgate Branch | Due 05-28-2021 |
| Westgate Adult Books | Adult Book / Nonfiction / Biography / Political Figures / Obama, Barack | Westgate Branch | Due 05-05-2021 |
Includes index.
Preface -- The bet -- Yes we can -- Renegade -- The good fight -- The world as it is -- In the barrel -- On the high wire.
Obama tells the story of his improbable odyssey from young man searching for his identity to leader of the free world, describing in strikingly personal detail both his political education and the landmark moments of the first term of his historic presidency--a time of dramatic transformation and turmoil.

REVIEWS & SUMMARIES
Library Journal Review
Booklist Review
Summary / Annotation
Fiction Profile
Author Notes
COMMUNITY REVIEWS
No community reviews. Write one below!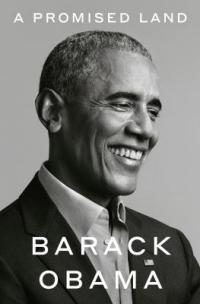 PUBLISHED
New York : Crown, [2020]
Year Published: 2020
Description: 751 pages, 32 unnumbered pages of plates : illustrations (some color) ; 25 cm
Language: English
Format: Book

ISBN/STANDARD NUMBER
9781524763169

SUBJECTS
Obama, Barack.
Presidents -- United States -- Biography.
African American politicians -- United States -- Biography.
United States -- Politics and government -- 2009-2017.