Press enter after choosing selection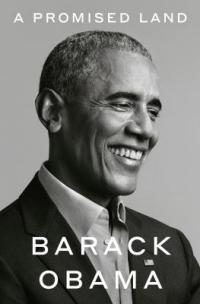 Locations
Call Number: 921 Obama, Barack, 921 Obama, Barack, Black Studies 921 Obama, Barack, Adult Book / Nonfiction / Biography / Political Figures / Obama, Barack
On Shelf At: Downtown Library, Traverwood Branch, Westgate Branch

Location

& Checkout Length

Call Number
Checkout Length
Item Status
Downtown 2nd Floor
4-week checkout
921 Obama, Barack
4-week checkout
On Shelf
Downtown 2nd Floor
4-week checkout
921 Obama, Barack
4-week checkout
On Shelf
Downtown 2nd Floor
4-week checkout
921 Obama, Barack
4-week checkout
On Shelf
Downtown 2nd Floor
4-week checkout
921 Obama, Barack
4-week checkout
On Shelf
Downtown 2nd Floor
4-week checkout
921 Obama, Barack
4-week checkout
Due 12-20-2023
Downtown 2nd Floor
4-week checkout
921 Obama, Barack
4-week checkout
Due 12-29-2023
Downtown 2nd Floor
4-week checkout
921 Obama, Barack
4-week checkout
Due 12-28-2023
Downtown 2nd Floor
4-week checkout
Black Studies 921 Obama, Barack
4-week checkout
On Shelf
Downtown 2nd Floor
4-week checkout
Black Studies 921 Obama, Barack
4-week checkout
On Shelf
Traverwood Adult Books
4-week checkout
Adult Book / Nonfiction / Biography / Political Figures / Obama, Barack
4-week checkout
On Shelf
Traverwood Adult Books
4-week checkout
Adult Book / Nonfiction / Biography / Political Figures / Obama, Barack
4-week checkout
Due 01-02-2024
Westgate Adult Books
4-week checkout
Adult Book / Nonfiction / Biography / Political Figures / Obama, Barack
4-week checkout
On Shelf
Westgate Adult Books
4-week checkout
Adult Book / Nonfiction / Biography / Political Figures / Obama, Barack
4-week checkout
On Shelf
Malletts Adult Books
4-week checkout
Adult Book / Nonfiction / Biography / Political Figures / Obama, Barack
4-week checkout
Due 01-03-2024
Malletts Adult Books
4-week checkout
Adult Book / Nonfiction / Biography / Political Figures / Obama, Barack
4-week checkout
Due 12-20-2023
Malletts Adult Books
4-week checkout
Adult Book / Nonfiction / Biography / Political Figures / Obama, Barack
4-week checkout
Due 12-23-2023
Pittsfield Adult Books
4-week checkout
Adult Book / Nonfiction / Biography / Political Figures / Obama, Barack
4-week checkout
Due 12-26-2023
Includes index.
Preface -- The bet -- Yes we can -- Renegade -- The good fight -- The world as it is -- In the barrel -- On the high wire.
Obama tells the story of his improbable odyssey from young man searching for his identity to leader of the free world, describing in strikingly personal detail both his political education and the landmark moments of the first term of his historic presidency--a time of dramatic transformation and turmoil.

REVIEWS & SUMMARIES
Library Journal Review
Booklist Review
Summary / Annotation
Fiction Profile
Excerpt
Author Notes
COMMUNITY REVIEWS
A behind-the-scenes look at his first term submitted by Xris on June 21, 2021, 11:26pm Besides the pages being extremely thin, to hide the fact that the book is over 700 pages long, it will take you a long while to finish this book. Some of the subject matter isn't easy to read about, and sometimes Barack is verbose. But I enjoyed "seeing" what went on during his first term as president. (Also learned a bit about military history.) I await the second book, but hope it's a bit shorter. :)
A great but challenging read - Through Obama's first term submitted by kath on July 11, 2021, 9:36pm This book has so much information! It is worth the time spent and is more a look back through history sprinkled with Obama's life. So many important event's happened during Obama's political career. It is hard to believe that he was able to deal with so many difficult challenges during his time as president. This book is a difficult read but so very worth it. I look forward to volume two.
A worthwhile read! submitted by Cihendricks on August 28, 2021, 7:57pm I definitely don't always agree with Former President Obama but I don't regret reading this book. In fact I'm looking forward to his next book.

I appreciated his perspective even if I don't always view the world the same way he does. It was FASCINATING to read analysis of events that I vividly remember or of events that I forgotten about. I liked reading details that I hadn't learned about when they happened. But my favorite thing was that at the beginning of every section about interaction with a foreign country he detailed briefly the US's relationship with that country and gave a background of the current sociopolitical situation of that country. It was really helpful.

I highly recommend this book. Highly.
Obama's writing is so good submitted by ks2345 on August 20, 2022, 10:35am His perspective is really fascinating to listen to
Comprehensive submitted by khrobinson on August 20, 2023, 10:53pm This is a long and detailed look at President Obama's first term. He captured so many details, it really was an opportunity to see behind the scenes of the presidency. It was also very long and I found myself skimming over parts of it.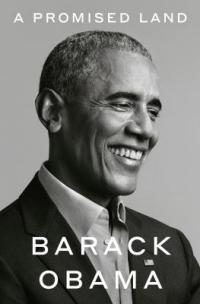 PUBLISHED
New York : Crown, [2020]
Year Published: 2020
Description: 751 pages, 32 unnumbered pages of plates : illustrations (some color) ; 25 cm
Language: English
Format: Book

ISBN/STANDARD NUMBER
9781524763169

SUBJECTS
Obama, Barack.
Presidents -- United States -- Biography.
African American politicians -- United States -- Biography.
United States -- Politics and government -- 2009-2017.