Press enter after choosing selection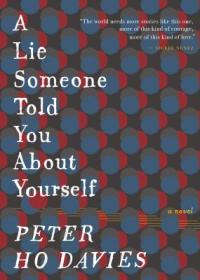 | Location | Call Number | Branch | Item Status |
| --- | --- | --- | --- |
| Malletts Adult Books, NEW | Adult Book / Fiction / General / Davies, Peter Ho | Malletts Creek Branch | In transit |
| Malletts Adult Books, NEW | Adult Book / Fiction / General / Davies, Peter Ho | Malletts Creek Branch | Due 05-05-2021 |
| Pittsfield Adult Books, NEW | Adult Book / Fiction / General / Davies, Peter Ho | Pittsfield Branch | On Hold Shelf |
| Pittsfield Adult Books, NEW | Adult Book / Fiction / General / Davies, Peter Ho | Pittsfield Branch | Due 04-22-2021 |
| Pittsfield Adult Books, NEW | Adult Book / Fiction / General / Davies, Peter Ho | Pittsfield Branch | Due 04-24-2021 |
| Downtown 1st Floor, NEW | Fiction / Davies, Peter | Downtown Library | Due 05-09-2021 |
| Downtown 1st Floor, NEW | Fiction / Davies, Peter | Downtown Library | Due 05-14-2021 |
| Downtown 1st Floor, NEW | Fiction / Davies, Peter | Downtown Library | Due 05-19-2021 |
| Traverwood Adult Books, NEW | Adult Book / Fiction / General / Davies, Peter Ho | Traverwood Branch | Due 04-30-2021 |
| Traverwood Adult Books, NEW | Adult Book / Fiction / General / Davies, Peter Ho | Traverwood Branch | Due 04-14-2021 |
| Traverwood Adult Books, NEW | Adult Book / Fiction / General / Davies, Peter Ho | Traverwood Branch | Due 05-10-2021 |
| Westgate Adult Books, NEW | Adult Book / Fiction / General / Davies, Peter Ho | Westgate Branch | Due 05-14-2021 |
| Westgate Adult Books, NEW | Adult Book / Fiction / General / Davies, Peter Ho | Westgate Branch | Due 05-18-2021 |
| Westgate Adult Books, NEW | Adult Book / Fiction / General / Davies, Peter Ho | Westgate Branch | Due 05-19-2021 |
"A heartbreaking, soul-baring novel about the repercussions of choice, from the award-winning author of The Welsh Girl and The Fortunes"-- Provided by publisher.

REVIEWS & SUMMARIES
Library Journal Review
Booklist Review
Publishers Weekly Review
Summary / Annotation
Author Notes
COMMUNITY REVIEWS
River Flowing Page Turner! submitted by rainey on February 2, 2021, 10:36am Without ever feeling rushed or compelled -- I became totally immersed (what a gift in winter 2021) in the story of a holy family. Holy and hallowed can seem very distant and off-putting in the 21st century. But, in truth, holiness is when our presence to our life is smack close to the living of it. Somehow, in A Lie Someone Told You About Yourself, Peter Ho Davies carries us in the family's boat without intruding or giving the reader the easy out of voyeurism or sloppy emotionalism on complex emotions and issues. It is a riveting, flowing story of a family of three or four people (depending how you read), love, and the mess and murk of human life across decades, written without cheating the conclusion, the intimacy of details, or the characters. Thank you, Mr. Davies!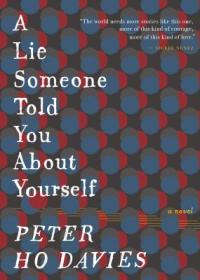 PUBLISHED
Boston : Houghton Mifflin Harcourt, 2021.
Year Published: 2021
Description: 228 pages ; 19 cm
Language: English
Format: Book

ISBN/STANDARD NUMBER
9780544277717
0544277716

SUBJECTS
Pregnancy -- Fiction.