Press enter after choosing selection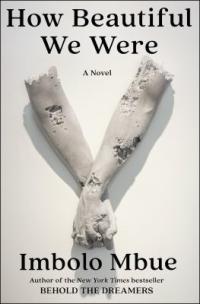 Location

& Checkout Length

Call Number
Checkout Length
Item Status
Downtown 2nd Floor
4-week checkout
Fiction / Mbue, Imbolo
4-week checkout
Due 12-28-2021
Malletts Adult Books
4-week checkout
Adult Book / Fiction / General / Mbue, Imbolo
4-week checkout
Due 02-12-2022
Pittsfield Adult Books
4-week checkout
Adult Book / Fiction / General / Mbue, Imbolo
4-week checkout
Due 01-28-2022
Traverwood Adult Books
4-week checkout
Adult Book / Fiction / General / Mbue, Imbolo
4-week checkout
Due 01-30-2022
Westgate Adult Books
4-week checkout
Adult Book / Fiction / General / Mbue, Imbolo
4-week checkout
Due 02-13-2022
"'We should have known the end was near.' So begins Imbolo Mbue's exquisite and devastating novel How Beautiful We Were. Set in the fictional African village of Kosawa, it tells the story of a people living in fear amidst environmental degradation wrought by a large and powerful American oil company. Pipeline spills have rendered farmlands infertile. Children are dying from drinking toxic water. Promises of clean up and financial reparations to the villagers are made--and ignored. The country's government, led by a corrupt, brazen dictator, exists to serve its own interest. Left with few choices, the people of Kosawa decide to fight the American corporation. Doing so will come at a steep price. Told through multiple perspectives and centered around a fierce young girl named Thula who grows up to become a revolutionary, Joy of the Oppressed is a masterful exploration of what happens when the reckless drive for profit, coupled with the ghosts of colonialism, comes up against one village's quest for justice--and a young woman's willingness to sacrifice everything for the sake of her people's freedom"-- Provided by publisher.

REVIEWS & SUMMARIES
Library Journal Review
Booklist Review
Publishers Weekly Review
Summary / Annotation
Author Notes
COMMUNITY REVIEWS
No community reviews. Write one below!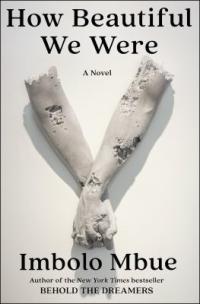 PUBLISHED
New York : Random House, 2021.
Year Published: 2021
Description: 364 p.
Language: English
Format: Book

ISBN/STANDARD NUMBER
9780593132425
0593132424

SUBJECTS
Villages -- Africa -- Fiction.
Oil spills -- Fiction.
Environmental degradation -- Fiction.
Corporations -- Fiction.
Africa -- Fiction.