Press enter after choosing selection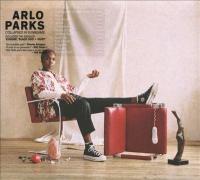 Locations
Call Number: CD Rock Parks Collapsed
On Shelf At: Downtown Library

Location

& Checkout Length

Call Number
Checkout Length
Item Status
Downtown 3rd Floor, CDs
2-week checkout
CD Rock Parks Collapsed
2-week checkout
On Shelf
Compact disc.
Collapsed in sunbeams (0:55) -- Hurt (3:36) -- Too good (3:41) -- Hope (4:30) -- Caroline (3:37) -- Black dog (3:49) -- Green eyes (3:18) -- Just go (3:06) -- For Violet (3:33) -- Eugene (3:43) -- Bluish (3:14) -- Portra 400 (2:56).
Twenty-year-old London-based musician and poet Arlo Parks has been steadily climbing the ranks as an artist to watch since the release of her confessional debut single Cola in 2018. Arlo has received praise from artists such as Billie Eilish, Wyclef Jean, Clairo, Florence Welsh, and Phoebe Bridgers during the past year while growing her fan base exponentially. Arlo's debut album is a series of vignettes and intimate portraits surrounding her adolescence and the people that shaped it.

COMMUNITY REVIEWS
A Strong Debut submitted by Meginator on July 22, 2021, 8:47pm This album has a unique and refreshing point of view, as Arlo Parks draws on spoken word, soul, r&b, and rap traditions to fashion a musical identity all her own. The vibe is generally low-key, but the songs are so good that they demand (and reward) the listener's attention. Given that this is a debut album, I hope that this is only the beginning of a long career for her.
Could not stop listening to this all last year submitted by answer-beat on March 12, 2022, 8:10pm The songs are easy enough to listen to that it might be easy to mistake this for anything else you're likely to hear at Starbucks, but the lyrics are so specific and poetic and hit so hard. Songs like "Black Dog" ("I would do anything to get you out your room") and "For Violet" ("It feels like nothing's changing and I can't do this") will be sticking with me for a long time.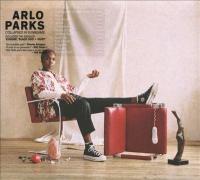 PUBLISHED
[Place of publication not identified] : Transgressive, [2021]
Year Published: 2021
Description: 1 audio disc (39:58) : CD audio, digital ; 4 3/4 in.
Language: English
Format: CD

SUBJECTS
Rock music.
Popular music.