Press enter after choosing selection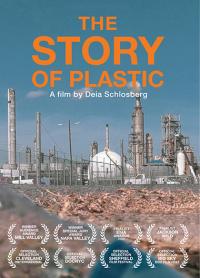 Locations
Call Number: DVD 363.738 St, Adult DVD / Nonfiction / Science & Nature / Environment / Story of plastic
On Shelf At: Downtown Library, Malletts Creek Branch, Traverwood Branch

Location

& Checkout Length

Call Number
Checkout Length
Item Status
Downtown 1st Floor
1-week checkout
DVD 363.738 St
1-week checkout
On Shelf
Malletts Adult A/V
1-week checkout
Adult DVD / Nonfiction / Science & Nature / Environment / Story of plastic
1-week checkout
Reshelving
Traverwood Adult A/V
1-week checkout
Adult DVD / Nonfiction / Science & Nature / Environment / Story of plastic
1-week checkout
On Shelf
Westgate Adult A/V
1-week checkout
Adult DVD / Nonfiction / Science & Nature / Environment / Story of plastic
1-week checkout
Due 01-29-2022
Originally produced as a documentary film in 2019.
Wide screen.
A searing documentary exposes, uncovering the ugly truth behind plastic pollution and the false solution of plastic recycling. Different from every other plastic documentary ever seen, it presents a cohesive timeline of how people got to the current global plastic pollution crisis and how the oil and gas industry has successfully manipulated the narrative around it. From the extraction of fossil fuels and plastic disposal to the global resistance fighting back, A life-changing film depicting one of the world's most pressing environmental issues.
DVD, wide screen.

COMMUNITY REVIEWS
Important Issue but This Isn't a Strong Doc submitted by generic username on July 25, 2021, 11:29pm The facts about plastics and the pollution risk are solid but the presentation isn't as compelling as it should be.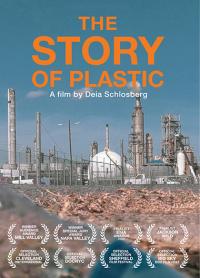 PUBLISHED
[United States] : Outcast Films, [2020]
Year Published: 2020
Description: 1 videodisc (95 min.) : sound, color ; 4 3/4 in.
Language: English
Format: DVD

ADDITIONAL CREDITS
Schlosberg, Deia,
Hale, Tony, 1983-
Wilson, Brian (Director),
Ponder, Megan,
Cadotte, Kyle,
Outcast Films,

SUBJECTS
Plastic scrap -- Environmental aspects.
Plastics -- Environmental aspects.
Plastics industry and trade -- Environmental aspects.
Documentary films.
Nonfiction films.
Environmental films.