Press enter after choosing selection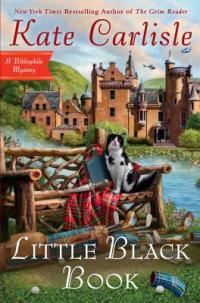 Locations
Call Number: Adult Book / Fiction / Mystery / Cozy / Carlisle, Kate
On Shelf At: Malletts Creek Branch

Location

& Checkout Length

Call Number
Checkout Length
Item Status
Malletts Adult Books
4-week checkout
Adult Book / Fiction / Mystery / Cozy / Carlisle, Kate
4-week checkout
On Shelf
Pittsfield Adult Books
4-week checkout
Adult Book / Fiction / Mystery / Cozy / Carlisle, Kate
4-week checkout
Due 06-24-2023
"San Francisco book-restoration expert Brooklyn Wainwright is on the case when a rare edition of Rebecca leads to murder in this latest installment in the New York Times bestselling Bibliophile Mystery series. Brooklyn and her hunky husband, security expert Derek Stone, have just returned from a delightful trip to Dharma, where the construction of their new home away from home is well underway, when a little black book arrives in the mail. The book is a rare British first edition of Rebecca, and there's no return address on the package. The day after the book arrives, Claire Quinn shows up at Brooklyn and Derek's home. Brooklyn met Claire when the two women worked as expert appraisers on the television show This Old Attic. Brooklyn appraised books on the show and Claire's expertise was in antique British weaponry, but they bonded over their shared love of gothic novels. Claire reveals that she discovered her beloved aunt was missing during a recent trip to Scotland and that her home had been ransacked. Among her aunt's belongings, Claire found the receipt for the package that wound up with Brooklyn and Derek. Claire believes both her own life and her aunt's are in danger. She worries that some shadows from her past are coming back to haunt her, but just as Brooklyn and Derek begin to investigate, a man who Claire thinks was following her is found murdered in their garage. With a death on their doorstep, Brooklyn and Derek must page through the clues to keep her friend's past from destroying their future..."-- Provided by publisher.

REVIEWS & SUMMARIES
Summary / Annotation
Fiction Profile
Author Notes
COMMUNITY REVIEWS
Mystery in Scotland submitted by sara on August 27, 2021, 8:19pm Another fun book in the bookbinding mystery series.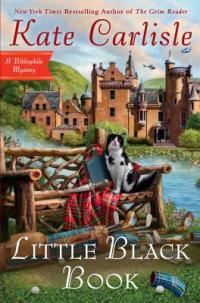 SERIES
A bibliophile mystery
[15]


PUBLISHED
New York : Berkley Prime Crime, [2021]
Year Published: 2021
Description: 374 pages ; 22 cm.
Language: English
Format: Book

ISBN/STANDARD NUMBER
9780593201435
0593201434

SUBJECTS
Books -- Conservation and restoration -- Fiction.
Missing persons -- Fiction.
Booksellers and bookselling -- Fiction.
Rare books -- Fiction.
Murder -- Fiction.
San Francisco (Calif.) -- Fiction.
Mystery fiction.
Detective and mystery fiction.
Cozy mysteries.