Press enter after choosing selection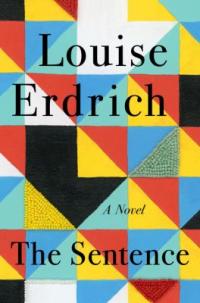 Location

& Checkout Length

Call Number
Checkout Length
Item Status
Downtown 1st Floor, NEW Fall
4-week checkout
Fiction / Erdrich, Louise
4-week checkout
On Hold Shelf
Downtown 1st Floor, NEW Fall
4-week checkout
Fiction / Erdrich, Louise
4-week checkout
On Hold Shelf
Downtown 1st Floor, NEW Fall
4-week checkout
Fiction / Erdrich, Louise
4-week checkout
Due 02-05-2022
Downtown 1st Floor, NEW Fall
4-week checkout
Fiction / Erdrich, Louise
4-week checkout
Due 02-06-2022
Malletts Adult Books, NEW Fall
4-week checkout
Adult Book / Fiction / General / Erdrich, Louise
4-week checkout
On Hold Shelf
Malletts Adult Books, NEW Fall
4-week checkout
Adult Book / Fiction / General / Erdrich, Louise
4-week checkout
In transit
Malletts Adult Books, NEW Fall
4-week checkout
Adult Book / Fiction / General / Erdrich, Louise
4-week checkout
Due 02-02-2022
Malletts Adult Books, NEW Fall
4-week checkout
Adult Book / Fiction / General / Erdrich, Louise
4-week checkout
Due 01-04-2022
Pittsfield Adult Books, NEW Fall
4-week checkout
Adult Book / Fiction / General / Erdrich, Louise
4-week checkout
Due 02-12-2022
Pittsfield Adult Books, NEW Fall
4-week checkout
Adult Book / Fiction / General / Erdrich, Louise
4-week checkout
Due 02-07-2022
Pittsfield Adult Books, NEW Fall
4-week checkout
Adult Book / Fiction / General / Erdrich, Louise
4-week checkout
Due 02-07-2022
Pittsfield Adult Books, NEW Fall
4-week checkout
Adult Book / Fiction / General / Erdrich, Louise
4-week checkout
Due 01-28-2022
Traverwood Adult Books, NEW Fall
4-week checkout
Adult Book / Fiction / General / Erdrich, Louise
4-week checkout
Due 01-31-2022
Traverwood Adult Books, NEW Fall
4-week checkout
Adult Book / Fiction / General / Erdrich, Louise
4-week checkout
Due 01-28-2022
Traverwood Adult Books, NEW Fall
4-week checkout
Adult Book / Fiction / General / Erdrich, Louise
4-week checkout
Due 02-07-2022
Traverwood Adult Books, NEW Fall
4-week checkout
Adult Book / Fiction / General / Erdrich, Louise
4-week checkout
Due 02-07-2022
Westgate Adult Books, NEW Fall
4-week checkout
Adult Book / Fiction / General / Erdrich, Louise
4-week checkout
Due 02-09-2022
Westgate Adult Books, NEW Fall
4-week checkout
Adult Book / Fiction / General / Erdrich, Louise
4-week checkout
Due 01-31-2022
Westgate Adult Books, NEW Fall
4-week checkout
Adult Book / Fiction / General / Erdrich, Louise
4-week checkout
Due 02-13-2022
Westgate Adult Books, NEW Fall
4-week checkout
Adult Book / Fiction / General / Erdrich, Louise
4-week checkout
Due 02-08-2022
A small independent bookstore in Minneapolis is haunted from November 2019 to November 2020 by the store's most annoying customer. Flora dies on All Souls' Day, but she simply won't leave the store. Tookie, who has landed a job selling books after years of incarceration that she survived by reading with murderous attention, must solve the mystery of this haunting while at the same time trying to understand all that occurs in Minneapolis during a year of grief, astonishment, isolation, and furious reckoning.

REVIEWS & SUMMARIES
Library Journal Review
Booklist Review
Publishers Weekly Review
Summary / Annotation
Fiction Profile
COMMUNITY REVIEWS
No community reviews. Write one below!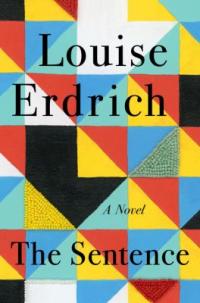 PUBLISHED
New York : Harper 2021.
Year Published: 2021
Description: 386 pages ; 24 cm.
Language: English
Format: Book

ISBN/STANDARD NUMBER
006267112X
9780062671127

SUBJECTS
Bookstores -- Minnesota -- Fiction.
Haunted places -- Minnesota -- Fiction.
All Souls' Day -- Fiction.
Ex-convicts -- Fiction.
Ghost stories.
Minneapolis (Minn.) -- Fiction.
Ghost stories.
Paranormal fiction.