Press enter after choosing selection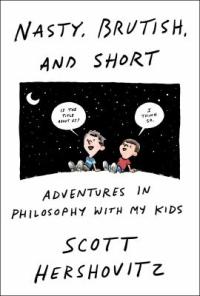 Locations
Call Number: Adult Book / Nonfiction / Philosophy / Hershovitz, Scott, 107 He
On Shelf At: Malletts Creek Branch, Westgate Branch

Location

& Checkout Length

Call Number
Checkout Length
Item Status
Malletts Adult Books
4-week checkout
Adult Book / Nonfiction / Philosophy / Hershovitz, Scott
4-week checkout
On Shelf
Westgate Adult Books
4-week checkout
Adult Book / Nonfiction / Philosophy / Hershovitz, Scott
4-week checkout
On Shelf
Downtown 2nd Floor
4-week checkout
107 He
4-week checkout
Due 12-31-2023
Downtown 2nd Floor
4-week checkout
107 He
4-week checkout
Due 12-30-2023
Downtown 2nd Floor
4-week checkout
107 He
4-week checkout
Due 12-31-2023
Pittsfield Adult Books
4-week checkout
Adult Book / Nonfiction / Philosophy / Hershovitz, Scott
4-week checkout
Due 12-11-2023
Traverwood Adult Books
4-week checkout
Adult Book / Nonfiction / Philosophy / Hershovitz, Scott
4-week checkout
Due 01-02-2024
"From a Michigan professor of law and philosophy, a thought-provoking investigation into life's biggest questions with the help of great philosophers old and new-including his two young children. Like any new parent, Scott Hershovitz closely observed his two young sons, Rex and Hank, from their early days. From the time they could talk, he noticed that they raised philosophical questions and were determined to answer them. Children find the world a puzzling place, so they try to puzzle it out. Often, that leads to profound insight. Sometimes, they recreated ancient arguments. Sometimes, they advanced novel views. Kids are natural philosophers, Hershovitz realized. Indeed, they are some of the best around. With great humor and storytelling, Hershovitz follows an agenda set by Rex and Hank, canvassing pressing questions about rights, revenge, authority, sex, gender, race, knowledge, truth, and other daunting mysteries most grown-ups mostly ignore. Through the lens of his sons' curiosity, Hershovitz takes us on an engaging tour through contemporary and classic philosophy. We all want our children to think deeply about themselves, the world around them, and their place within it. Hershovitz calls on us to support our kids' philosophical adventures. But more than that, he challenges us to join up to them, so that we can become better, more discerning thinkers and recapture some of the wonder kids have at the world"-- Provided by publisher.

REVIEWS & SUMMARIES
Publishers Weekly Review
Summary / Annotation
Table of Contents
Excerpt
Author Notes
COMMUNITY REVIEWS
No community reviews. Write one below!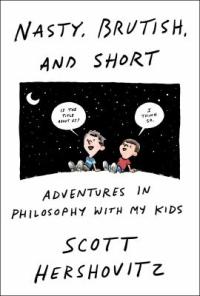 PUBLISHED
New York : Penguin Press, 2022.
Year Published: 2022
Description: 369 p.
Language: English
Format: Book

ISBN/STANDARD NUMBER
9781984881816
1984881817

SUBJECTS
Philosophy -- Study and teaching.
Children and philosophy.