Press enter after choosing selection
L.a. Theatre Works Presents: Neat
Charlayne Woodard Audiobook Download - 2000 Community Rating: 4.3 out of 5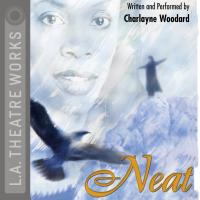 STREAM
You must be logged in and have a valid library card to stream downloadable content
In Neat, OBIE Award-winning writer and performer Charlayne Woodard shares her memories of growing up black in America in the '60s and '70s. Woodard takes us from Savannah, Georgia to Albany, New York with engaging humor and sharp insight. Neat is the second of four one-woman shows by Woodard—including Pretty Fire, In Real Life, and The Night Watcher.

An L.A. Theatre Works solo performance featuring Charlayne Woodard.

Directed by Stuart K. Robinson. Recorded before a live audience at the Skirball Cultural Center, Los Angeles in June 2000.

COMMUNITY REVIEWS
No community reviews. Write one below!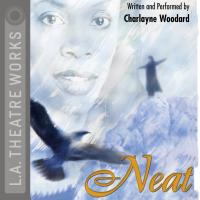 DOWNLOADS
You must be logged in and have a valid library card to access downloads

PUBLISHED
Year Published: 2000
Format: Audiobook Download