Press enter after choosing selection
Middle School Is No Place For Magic
Olson, Mimi Book Download - 2023 Community Rating: 0 out of 5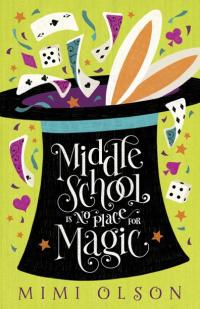 PREVIEW
You must be logged in and have a valid library card to stream downloadable content
Jay mastered spoon-bending by the age of eight, silk tricks by ten, and has become a talented cardician. Jay has been assisting his Dad with his magic act for years and it's growing OLD! He just wants to play basketball, and spend time with his friends, but with so much weighing on his family the last thing Jay wants to do is disappoint the people he loves. .

The clock starts ticking when his dad signs them up to perform their magic act at his school's talent show. Will Jay find the courage to speak his mind, or will he end up being the laughingstock of Barrington Middle School? Sometimes, Jay wishes he could disappear for real!

COMMUNITY REVIEWS
No community reviews. Write one below!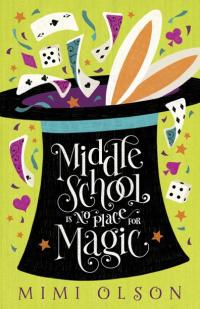 DOWNLOADS
You must be logged in and have a valid library card to access downloads

SERIES
Fifth Avenue Press


PUBLISHED
Year Published: 2023
Format: Book Download

ISBN/STANDARD NUMBER
978-1-956697-15-5

SUBJECTS
Magicians -- Fiction.
Middle school students -- Fiction.
Middle schools -- Fiction.
Independence -- Fiction.
Father and child -- Fiction.
Behavior -- Fiction.
Family problems -- Fiction.