Press enter after choosing selection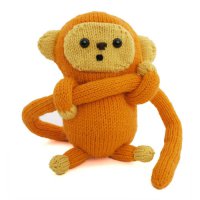 DOWNLOAD COMING SOON
With a tail this long, a monkey means business!
Zaru can swing from the trees, dangle from a bookshelf, or wrap around your wrist and go where you go. Knit him for yourself or for monkey-loving friends of all ages.
This intermediate-level pattern features clever placement of arms for perfect tail grabbing. Knit him up in a just a couple of days!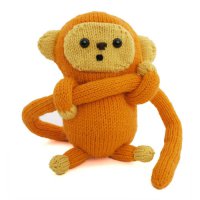 PUBLISHED
Mochimochi Land
Year Published: 2013
Language: English
Format: Pattern Download

SUBJECTS
Amigurumi -- Patterns.
Knitting -- Patterns.
Soft toy making.
Needlework
Knitting