Press enter after choosing selection
Speak For Yourself: The Jordan Levin Story
Stunt3 Multimedia Movie Download - 2011 Community Rating: 0 out of 5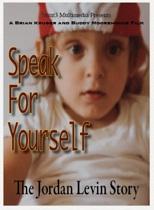 STREAM
You must be logged in and have a valid library card to stream downloadable content
When Jordan Levin came into the world in 1976, he arrived about three months before his parents were expecting him. At the hospital in Michigan where he was taken, the doctors gave him just a 10 percent of survival. When he beat those odds, Jordan's parents discovered another hurdle he had to overcome – their little boy was profoundly deaf.

Thus began a journey for Jordan's family that has continued to this day – a journey that's been filled with determination, heartbreak, smiles, tears, setbacks and triumphs – lots and lots of triumphs. At the heart of the film is Marty and Mollene Levin's decision to raise their son Jordan as someone who could speak and read lips – and thus could communicate with anyone. This decision put them at odds with the so-called "deaf community," which treats deafness not as a disability, but as simply a difference in human condition. The Levins had to make the choice that the parents of every deaf child have to make: How do we raise our child? As a signer or as a speaker?

COMMUNITY REVIEWS
No community reviews. Write one below!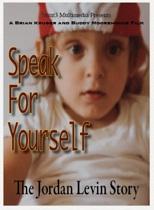 PUBLISHED
Year Published: 2011
Format: Movie Download