Press enter after choosing selection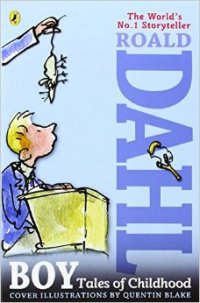 Locations
Call Number: Y 921 Dahl, Roald, Kids Book / Nonfiction / Biography / Artists & Writers / Dahl, Roald
On Shelf At: Downtown Library, Malletts Creek Branch, Westgate Branch

Location

& Checkout Length

Call Number
Checkout Length
Item Status
Downtown Kids Books
4-week checkout
Y 921 Dahl, Roald
4-week checkout
On Shelf
Malletts Kids Books
4-week checkout
Kids Book / Nonfiction / Biography / Artists & Writers / Dahl, Roald
4-week checkout
On Shelf
Westgate Kids Books
4-week checkout
Kids Book / Nonfiction / Biography / Artists & Writers / Dahl, Roald
4-week checkout
On Shelf
Pittsfield Kids Books
4-week checkout
Kids Book / Nonfiction / Biography / Artists & Writers / Dahl, Roald
4-week checkout
Due 02-17-2023
Traverwood Kids Books
4-week checkout
Kids Book / Nonfiction / Biography / Artists & Writers / Dahl, Roald
4-week checkout
Due 02-05-2023
Youth level.

REVIEWS & SUMMARIES
Booklist Review
Summary / Annotation
Table of Contents
Author Notes
COMMUNITY REVIEWS
Fantastic! submitted by imsuk lee on June 28, 2011, 1:15pm It was great to learn about Dalh's childhood!
Great submitted by 0liviap0pp on July 6, 2011, 5:58pm I thought this was a great book and a great read. It was really interesting to learn about his childhood, and all the fun stuff he did before all the technology came out!
boring submitted by zachh on July 10, 2011, 2:35pm this is boring
Autobiogra-fun submitted by Allison B on July 22, 2013, 5:50pm This book is just as entertaining as his fiction works. You can hear the lighthearted voice coming through, though it addresses some serious (and definitely some silly!) issues.
Great submitted by dumusicgirl on August 6, 2013, 1:37pm I remember reading this book as a kid. I found some parts frightening, especially at his school but enjoyed it overall.
Kind of disturbing submitted by willow on July 17, 2016, 8:38am I am not sure this is a great book for kids. It is pretty dark (surprise!) about Dahl's childhood and unpleasant experience in boarding schools. There is something more distubing about memoirs of abuse than fictional stories such as those he writes.
This explains his children's books submitted by jhaiduce on August 3, 2016, 10:36pm Much of this book about Dahl's childhood takes place in boarding schools, where he describes hazing by upperclassmen and teachers alike. In many ways these experiences seem to have informed his children's books, many of which are about children overcoming oppressive treatment by grownups.
asdfasf submitted by twang1223 on August 7, 2019, 5:30pm sdfsasdf
Boy submitted by downing on August 7, 2022, 3:59pm Boy is absolutely amazing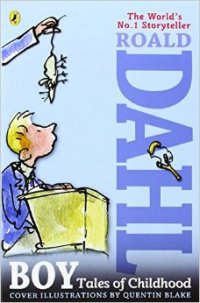 PUBLISHED
New York : Farrar, Straus, Giroux, 1984.
Year Published: 1984
Description: 160 p. : ill. ; 24 cm.
Language: English
Format: Book

READING LEVEL
Lexile: 1090

ISBN/STANDARD NUMBER
0141303050 (pbk.)
0374373744 :
0140318909 :

SUBJECTS
Dahl, Roald.