Press enter after choosing selection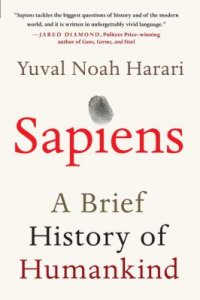 | Location | Call Number | Branch | Item Status |
| --- | --- | --- | --- |
| Downtown First Floor | Express Shelf 909 Ha | Downtown Library | In transit |
| Downtown 2nd Floor | 909 Ha | Downtown Library | On Hold Shelf |
| Downtown 2nd Floor | 909 Ha | Downtown Library | Due 07-01-2020 |
| Downtown 2nd Floor | 909 Ha | Downtown Library | Due 07-01-2020 |
| Downtown 2nd Floor | 909 Ha | Downtown Library | Due 07-01-2020 |
| Downtown 2nd Floor | 909 Ha | Downtown Library | Due 07-01-2020 |
| Downtown 2nd Floor | 909 Ha | Downtown Library | Due 07-01-2020 |
| Downtown 2nd Floor | 909 Ha | Downtown Library | Due 07-01-2020 |
| Downtown 2nd Floor | 909 Ha | Downtown Library | Due 07-01-2020 |
| Downtown 2nd Floor | 909 Ha | Downtown Library | Due 07-01-2020 |
| Malletts Adult Books | 909 Ha | Malletts Creek Branch | On Hold Shelf |
| Malletts Adult Books | 909 Ha | Malletts Creek Branch | Due 07-01-2020 |
| Malletts Adult Books | 909 Ha | Malletts Creek Branch | Due 07-01-2020 |
| Pittsfield Adult Books | 909 Ha | Pittsfield Branch | On Hold Shelf |
| Traverwood Adult Books | Adult Book / Nonfiction / Science & Nature / General / Harari, Yuval N. | Traverwood Branch | On Hold Shelf |
| Traverwood Adult Books | Adult Book / Nonfiction / Science & Nature / General / Harari, Yuval N. | Traverwood Branch | On Hold Shelf |
| Westgate Adult Books | 909 Ha | Westgate Branch | On Hold Shelf |
| Westgate Adult Books | 909 Ha | Westgate Branch | Due 07-01-2020 |
| Malletts Adult Books | Express Shelf Adult Book / Nonfiction / Science & Nature / General / Harari, Yuval N. | Malletts Creek Branch | Due 07-01-2020 |
| Pittsfield Adult Books | Express Shelf Adult Book / Nonfiction / Science & Nature / General / Harari, Yuval N. | Pittsfield Branch | Due 07-01-2020 |
| Traverwood Adult Books | Express Shelf Adult Book / Nonfiction / Science & Nature / General / Harari, Yuval N. | Traverwood Branch | Due 07-01-2020 |
| Westgate Adult Books | Adult Book / Nonfiction / Science & Nature / General / Harari, Yuval N | Westgate Branch | Due 07-01-2020 |
| Westgate Adult Books | Express Shelf Adult Book / Nonfiction / Science & Nature / General / Harari, Yuval N. | Westgate Branch | Due 07-01-2020 |
"From a renowned historian comes a groundbreaking narrative of humanity's creation and evolution--a #1 international bestseller--that explores the ways in which biology and history have defined us and enhanced our understanding of what it means to be "human." One hundred thousand years ago, at least six different species of humans inhabited Earth. Yet today there is only one--homo sapiens. What happened to the others? And what may happen to us? Most books about the history of humanity pursue either a historical or a biological approach, but Dr. Yuval Noah Harari breaks the mold with this highly original book that begins about 70,000 years ago with the appearance of modern cognition. From examining the role evolving humans have played in the global ecosystem to charting the rise of empires, Sapiens integrates history and science to reconsider accepted narratives, connect past developments with contemporary concerns, and examine specific events within the context of larger ideas .Dr. Harari also compels us to look ahead, because over the last few decades humans have begun to bend laws of natural selection that have governed life for the past four billion years. We are acquiring the ability to design not only the world around us, but also ourselves. Where is this leading us, and what do we want to become? Featuring 27 photographs, 6 maps, and 25 illustrations/diagrams, this provocative and insightful work is sure to spark debate and is essential reading for aficionados of Jared Diamond, James Gleick, Matt Ridley, Robert Wright, and Sharon Moalem"-- Provided by publisher.

REVIEWS & SUMMARIES
Library Journal Review
CHOICE Review
Booklist Review
Publishers Weekly Review
Summary / Annotation
Fiction Profile
Author Notes
COMMUNITY REVIEWS
Human History submitted by sdunav on July 5, 2016, 5:19pm Interesting history - somewhat anthropological, but with a historian's idiosyncratic writing style and some out-there opinions. I got bogged down in the chapters on the rise of capitalism and banking but powered through and was glad I did. The chapters on the origins of agriculture and empires were pretty well done.
This book is incredible submitted by Miriam Wasserman on July 14, 2018, 11:39am I loved this book, I couldn't put it down. Very interesting, and makes you think about how the world around us became the worlds around us. This book offers a new perspective on things that we have never really thought about before. Would definitely recommend to anyone looking for a good read.
Interesting, but not amazing submitted by kittenkat101 on August 9, 2019, 10:32am This book starts out strong with a fascinating interpretation of how prehistorical humans evolved and formed societies. The latter portion of this book seems less-well researched--the author delves into economics, religion, etc. without seeming to fully understand the concepts he is discussing. It was worth reading and I enjoyed it, but became frustrated with the last 1/3 of the book.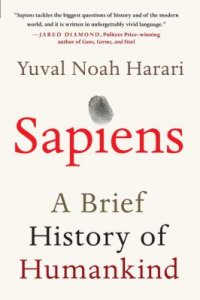 PUBLISHED
New York, NY : Harper, 2015.
Year Published: 2015
Description: 443 p.
Language: English
Format: Book

ISBN/STANDARD NUMBER
9780062316110

SUBJECTS
Civilization -- History.
Human beings -- History.
World history.
Chronology, Historical.
Technology and civilization -- History.