Press enter after choosing selection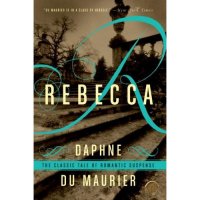 | Location | Call Number | Branch | Item Status |
| --- | --- | --- | --- |
| Downtown 2nd Floor | Fiction / Du Maurier, Daphne | Downtown Library | Due 09-19-2021 |
| Downtown 2nd Floor | Fiction / Du Maurier, Daphne | Downtown Library | Due 10-15-2021 |
| Malletts Adult Books | Adult Book / Fiction / Classic / Du Maurier, Daphne | Malletts Creek Branch | Due 10-10-2021 |
| Traverwood Adult Books | Fiction / Du Maurier, Daphne | Traverwood Branch | Due 10-12-2021 |
A young girl becomes the second Mrs. Max de Winter, only to find that she is not the mistress of Manderley. Instead the house and its occupants are dominated by the memory of Rebecca, her predecessor.

REVIEWS & SUMMARIES
Library Journal Review
Summary / Annotation
Fiction Profile
COMMUNITY REVIEWS
withstands the test of time submitted by 21621031390949 on June 28, 2011, 6:52pm I love this book. I first read it in my 20's and have read it again every ten years or so. Just finished my 4th reading and it's just as good as ever. The author paints such vivid pictures and builds the suspense well. The ending is a surprise, but I, as the reader, never feel manipulated. Highly recommend for a leisure read.
Modern British Intrigue submitted by crazypockets on June 16, 2013, 1:41pm I enjoyed this book a lot. I was looking for something slightly creepy with a good narrative, and this was it. It made me think of the classic gothic British novels, only set in a more modern age. I enjoyed reading about the aristocratic culture in that sort of transitional period where people still had maids and butlers, gave balls, but were becoming more modern and independent. The suspense and twists involved were great, and I can't wait to check out the Hitchcock interpretation!
Perfect for "don't put it down till the end" submitted by rabindar on July 4, 2016, 6:48pm Looking for a timeless mystery book that also provides prose to match? This is it. Perfect for a summer read. Would also recommend Du Maurier's "Rule Britannia" if you want some historical insight into Brexit.
Rebecca submitted by karenarini on August 9, 2019, 9:14pm Absolute fav book when I was young!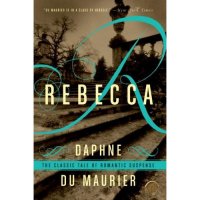 PUBLISHED
New York : Harper, c1938.
Year Published: 1938
Description: 410 p. ; 18 cm.
Language: English
Format: Book

READING LEVEL
Lexile: 880

ISBN/STANDARD NUMBER
0385043805 :
038000917X (pbk.) :
0380778556 (Avon) :
0380730405
9780380730407

SUBJECTS
Remarried people -- Fiction.
Married women -- Fiction.
Cornwall (England : County) -- Fiction.
Gothic fiction.