Press enter after choosing selection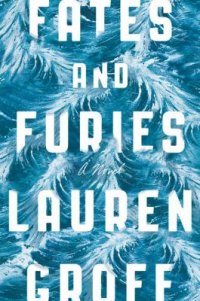 Locations
Call Number: Fiction / Groff, Lauren, Adult Book / Fiction / General / Groff, Lauren
On Shelf At: Downtown Library, Malletts Creek Branch, Pittsfield Branch

| Location | Call Number | Branch | Item Status |
| --- | --- | --- | --- |
| Downtown 2nd Floor | Fiction / Groff, Lauren | Downtown Library | On Shelf |
| Downtown 2nd Floor | Fiction / Groff, Lauren | Downtown Library | On Shelf |
| Malletts Adult Books | Adult Book / Fiction / General / Groff, Lauren | Malletts Creek Branch | On Shelf |
| Malletts Adult Books | Adult Book / Fiction / General / Groff, Lauren | Malletts Creek Branch | Due 08-29-2020 |
| Malletts Adult Books | Adult Book / Fiction / General / Groff, Lauren | Malletts Creek Branch | Due 09-06-2020 |
| Pittsfield Adult Books | Adult Book / Fiction / General / Groff, Lauren | Pittsfield Branch | On Shelf |
| Pittsfield Adult Books | Adult Book / Fiction / General / Groff, Lauren | Pittsfield Branch | Due 08-14-2020 |
| Traverwood Adult Books | Adult Book / Fiction / General / Groff, Lauren | Traverwood Branch | On Hold Shelf |
| Westgate Adult Books | Adult Book / Fiction / General / Groff, Lauren | Westgate Branch | Due 09-08-2020 |
| Westgate Adult Books | Adult Book / Fiction / General / Groff, Lauren | Westgate Branch | Due 07-26-2020 |
"From the award-winning, New York Times bestselling author of The Monsters of Templeton and Arcadia, an exhilarating novel about marriage, creativity, art, and perception. Fates and Furies is a literary masterpiece that defies expectation. A dazzling examination of a marriage, it is also a portrait of creative partnership written by one of the best writers of her generation. Every story has two sides. Every relationship has two perspectives. And sometimes, it turns out, the key to a great marriage is not its truths but its secrets. At the core of this rich, expansive, layered novel, Lauren Groff presents the story of one such marriage over the course of twenty-four years. At age twenty-two, Lotto and Mathilde are tall, glamorous, madly in love, and destined for greatness. A decade later, their marriage is still the envy of their friends, but with an electric thrill we understand that things are even more complicated and remarkable than they have seemed. With stunning revelations and multiple threads, and in prose that is vibrantly alive and original, Groff delivers a deeply satisfying novel about love, art, creativity, and power that is unlike anything that has come before it. Profound, surprising, propulsive, and emotionally riveting, it stirs both the mind and the heart"-- Provided by publisher.

REVIEWS & SUMMARIES
Library Journal Review
Booklist Review
Publishers Weekly Review
Summary / Annotation
Fiction Profile
Author Notes
COMMUNITY REVIEWS
Takes (at least) two submitted by Judeyblu on November 2, 2015, 8:15pm Every story has at least two sides; that's especially true when that story is about a relationship.
Mathilde and Lotto meet in college and get married at 22.
Everything moves more or less predictably for these two young people: considering Lotto is a struggling actor turned playwright.
Mathilde is enigmatic and the rock of the relationship>
lotto says she hasn't a lie in her body>
Is that true?
What happens below the surface of any relationship?
See if you can guess what's below the surface.
Eyes Wide Open submitted by BookNerd on June 18, 2017, 5:46pm Lancelot (Lotto) and Mathilde are the core characters around which are draped trust and betrayal, lies of commission and lies of omission, disturbed childhoods, dysfunctional families, and deep love and commitment.

"Fate" tells Lotto's tale; "Furies" is Mathilde's. "Fate" is a powerful novel on its own. But when you look at the story from Mathilde's perspective, it becomes even more powerful. The best metaphor is "viewing stereoscopically ' : Fate is the story with one eye closed; Fury is both eyes open.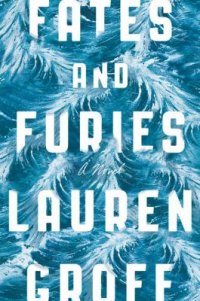 PUBLISHED
New York : Riverhead Books, 2015.
Year Published: 2015
Description: 390 p.
Language: English
Format: Book

ISBN/STANDARD NUMBER
9781594634475
1594634475

SUBJECTS
Domestic fiction.
Love stories.