Press enter after choosing selection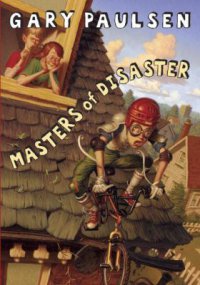 Locations
Call Number: Y Fiction / Paulsen, Gary, Kids Book / Fiction / Humor / Paulsen, Gary
On Shelf At: Downtown Library, Malletts Creek Branch

| Location | Call Number | Branch | Item Status |
| --- | --- | --- | --- |
| Downtown Youth | Y Fiction / Paulsen, Gary | Downtown Library | On Shelf |
| Downtown Youth | Y Fiction / Paulsen, Gary | Downtown Library | On Shelf |
| Malletts Kids Books | Kids Book / Fiction / Humor / Paulsen, Gary | Malletts Creek Branch | On Shelf |
| Traverwood Kids Books | Y Fiction / Paulsen, Gary | Traverwood Branch | Due 12-18-2019 |
Twelve-year-old Henry's grand adventures spell disaster for best chums Riley and Reed, who always seems to land in a pile of "smelly goo."

COMMUNITY REVIEWS
Funny adventures submitted by shadowsword88 on June 17, 2012, 2:19pm These kids try a lot of crazy plans that never turn out quite right. Very funny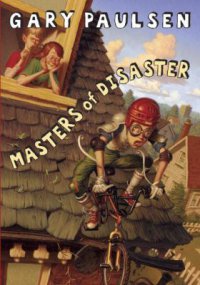 PUBLISHED
New York : Wendy Lamb Books, c2010.
Year Published: 2010
Description: 102 p. ; 20 cm.
Language: English
Format: Book

READING LEVEL
Lexile: 1100

ISBN/STANDARD NUMBER
9780385739979 (hc) : alk. paper)
0385739974 (hc) : alk. paper)
9780375866104 (pbk) : alk. paper)
0375866108 (pbk) : alk. paper)

SUBJECTS
Adventure and adventurers -- Fiction.
Friendship -- Fiction.
Humorous stories.
Adventure stories.