Press enter after choosing selection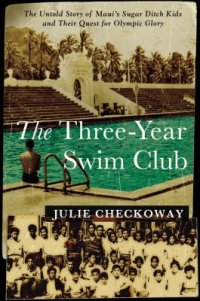 Locations
Call Number: 797.21 Ch, Adult Book / Nonfiction / Sports & Recreation / Sports / Swimming
On Shelf At: Downtown Library, Traverwood Branch

Location

& Checkout Length

Call Number
Checkout Length
Item Status
Downtown 2nd Floor
4-week checkout
797.21 Ch
4-week checkout
On Shelf
Traverwood Adult Books
4-week checkout
Adult Book / Nonfiction / Sports & Recreation / Sports / Swimming
4-week checkout
On Shelf
Preface -- Part One: Such Stuff as Dreams (1932-1937) -- Chapter One: To Race with Giants -- Chapter Two: Hardhead -- Chapter Three: A Wide Awakening -- Chapter Four: The Pursuit of Greater Ventures -- Part Two: On Such a Sea (1938) -- Chapter Five: An Exercise of Will -- Chapter Six: Owing to the Protracted Hostilities -- Chapter Seven: Keeping 1940 in Mind All the Time -- Part Three: Takenat the Flood (1939) -- Chapter Eight: Down Under -- Chapter Nine: Youths of the Sea -- Chapter Ten: The Coup -- Part Four: A Tide in the Affairs of Men (1940-1941) -- Chapter Eleven: A Season of Flame -- Chapter Twelve: Santa Barbara -- Chapter Thirteen: Mr. Smith Comes to Maui -- Chapter Fourteen: Blitzkrieg-- Part Five: Fall Seven Times, Get Up Eight (Nana korobi, ya oki) (1944-1948) -- Chapter Fifteen: Go for Broke -- Chapter Sixeen: Home Front -- Chapter Seventeen: Detroit, Redux (1948) -- Chapter Eighteen: Goals and Sacrifices -- Afterword -- Author's Notes -- Section Notes -- Three-Year Swim Club Members -- Mahalo Nui Loa/Thank You -- Index -- About the Author.
The inspirational story of a group of impoverished children who were transformed into champion swimmers. In 1937 an ordinary grammar school teacher on the island of Maui took a group of underprivileged children mostly of Japanese ancestry and, in three short years, transformed them into Olympic champions.

REVIEWS & SUMMARIES
Library Journal Review
Booklist Review
Publishers Weekly Review
Summary / Annotation
Table of Contents
Fiction Profile
Author Notes
COMMUNITY REVIEWS
No community reviews. Write one below!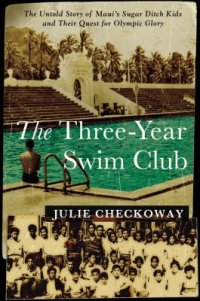 PUBLISHED
New York : Grand Central Publishing, 2015.
Year Published: 2015
Description: viii, 415 pages, 16 unumbered pages of plates : illustrations ; 24 cm.
Language: English
Format: Book

ISBN/STANDARD NUMBER
9781455523443
1455523445

SUBJECTS
Olympic Games -- 1948 : -- London, England).
Japanese American children -- Maui.
Swimming -- Maui -- History.
Swimmers -- Maui -- Biography.