Press enter after choosing selection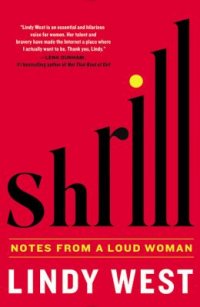 Locations
Call Number: 921 West, Lindy, Adult Book / Nonfiction / Biography / General / West, Lindy
On Shelf At: Downtown Library, Malletts Creek Branch, Traverwood Branch, Westgate Branch

| Location | Call Number | Branch | Item Status |
| --- | --- | --- | --- |
| Downtown 2nd Floor | 921 West, Lindy | Downtown Library | On Shelf |
| Downtown 2nd Floor | 921 West, Lindy | Downtown Library | On Shelf |
| Malletts Adult Books | Adult Book / Nonfiction / Biography / General / West, Lindy | Malletts Creek Branch | On Shelf |
| Traverwood Adult Books | Adult Book / Nonfiction / Biography / General / West, Lindy | Traverwood Branch | On Shelf |
| Westgate Adult Books | Adult Book / Nonfiction / Biography / General / West, Lindy | Westgate Branch | On Shelf |
| Westgate Adult Books | Adult Book / Nonfiction / Biography / General / West, Lindy | Westgate Branch | On Shelf |
| Pittsfield Adult Books | Adult Book / Nonfiction / Biography / General / West, Lindy | Pittsfield Branch | Due 11-15-2021 |
REVIEWS & SUMMARIES
Library Journal Review
Booklist Review
Publishers Weekly Review
Summary / Annotation
Table of Contents
Fiction Profile
Author Notes
COMMUNITY REVIEWS
Great! submitted by emilyhubbel on June 17, 2017, 5:53pm Hilarious and thought-provoking, this book is an amazing feminist read
5 of 5 stars submitted by cullerth on July 19, 2018, 9:30pm One of the best books I've read this year.

I hadn't heard of Lindy West before picking up this collection of essays, but apparently she's a successful writer contributing regularly to the likes of The New York Times and The Guardian. What caught my attention immediately was the relatable-ness of Lindy's story: learning to speak up in the world as a woman is a struggle for most - if not all - women. The humor and power of her voice, too, lend well to the ~no b.s.~ tone of the book.

What really stuck with me, though, was her recounting of the severe online vitriol that she is subject to. As someone who doesn't engage much in online spaces, this isn't something I have experienced. And so the lengths that some people go to in an attempt to silence Lindy frankly shocked me. If nothing else, read the book to understand the extent of the toxicity of online anonymity. It makes Lindy's continued speaking truth to power all the more admirable.

Overall, a great feminist read.
Amazing feminist read submitted by Adam Graham on August 31, 2018, 8:29pm I agree with the other reviewers that this is hilarious and thought provoking - Lindy West also has a wonderful column in NYT once in a while.
You go, Lindy. submitted by lisa on July 1, 2019, 12:36pm I mostly wanted to hear her tell about the Dan Savage thing. And it's in there alright.
Fresh submitted by krathje on June 26, 2021, 2:18pm This book funny, vulnerable, poignant. Fully enjoyed this read.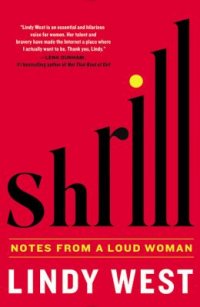 PUBLISHED
New York : Hachette Books, 2016.
Year Published: 2016
Description: 260 pages ; 21 cm.
Language: English
Format: Book

ISBN/STANDARD NUMBER
9780316348409
0316348406

SUBJECTS
West, Lindy -- Humor.
Women journalists -- Biography.
Feminists -- Biography.
Women -- Humor.
Conduct of life -- Humor.
Humor.
Autobiographies.