Press enter after choosing selection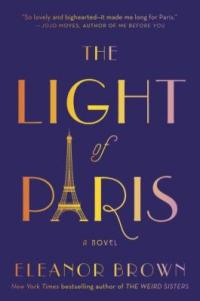 Locations
Call Number: Adult Book / Fiction / General / Brown, Eleanor
On Shelf At: Malletts Creek Branch, Pittsfield Branch, Traverwood Branch, Westgate Branch

| Location | Call Number | Branch | Item Status |
| --- | --- | --- | --- |
| Malletts Adult Books | Adult Book / Fiction / General / Brown, Eleanor | Malletts Creek Branch | On Shelf |
| Pittsfield Adult Books | Adult Book / Fiction / General / Brown, Eleanor | Pittsfield Branch | On Shelf |
| Traverwood Adult Books | Adult Book / Fiction / General / Brown, Eleanor | Traverwood Branch | On Shelf |
| Westgate Adult Books | Adult Book / Fiction / General / Brown, Eleanor | Westgate Branch | On Shelf |
"Madeleine is trapped-- by her family's expectations, by her controlling husband, and by her own fears-- in an unhappy marriage and a life she never wanted. From the outside, it looks like she has everything, but on the inside, she fears she has nothing that matters. In Madeleine's memories, her grandmother Margie is the kind of woman she should have been-- elegant, reserved, perfect. But when Madeleine finds a diary detailing Margie's bold, romantic trip to Jazz Age Paris, she meets the grandmother she never knew: a dreamer who defied her strict, staid family and spent an exhilarating summer writing in cafés, living on her own, and falling for a charismatic artist. Despite her unhappiness, when Madeleine's marriage is threatened, she panics, escaping to her hometown and staying with her critical, disapproving mother. In that unlikely place, shaken by the revelation of a long-hidden family secret and inspired by her grandmother's bravery, Madeleine creates her own Parisian summer ..."-- Provided by publisher.

REVIEWS & SUMMARIES
Library Journal Review
Booklist Review
Summary / Annotation
Author Notes
COMMUNITY REVIEWS
No community reviews. Write one below!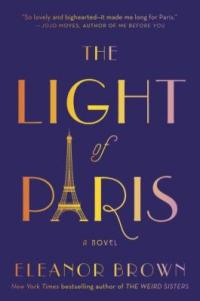 PUBLISHED
New York : G.P. Putnam's Sons, [2016]
Year Published: 2016
Description: 308 pages ; 24 cm.
Language: English
Format: Book

ISBN/STANDARD NUMBER
9780399158919

SUBJECTS
Married women -- Fiction.
Self-realization in women -- Fiction.
Self-actualization (Psychology) in women -- Fiction.
Paris (France) -- Fiction.
Domestic fiction.