Press enter after choosing selection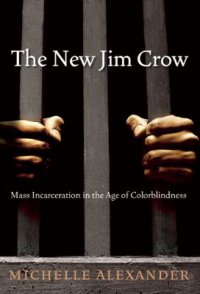 Locations
Call Number: 364.34 Al, Black Studies 364.34 Al, Adult Book / Nonfiction / Law / Alexander, Michelle
On Shelf At: Downtown Library, Malletts Creek Branch, Pittsfield Branch, Traverwood Branch, Westgate Branch

Location

& Checkout Length

Call Number
Checkout Length
Item Status
Downtown 2nd Floor
4-week checkout
364.34 Al
4-week checkout
On Shelf
Downtown 2nd Floor
4-week checkout
364.34 Al
4-week checkout
On Shelf
Downtown 2nd Floor
4-week checkout
364.34 Al
4-week checkout
On Shelf
Downtown 2nd Floor
4-week checkout
364.34 Al
4-week checkout
On Shelf
Downtown 2nd Floor
4-week checkout
364.34 Al
4-week checkout
Due 12-20-2022
Downtown 2nd Floor
4-week checkout
Black Studies 364.34 Al
4-week checkout
On Shelf
Downtown 2nd Floor
4-week checkout
Black Studies 364.34 Al
4-week checkout
On Shelf
Malletts Adult Books
4-week checkout
Adult Book / Nonfiction / Law / Alexander, Michelle
4-week checkout
On Shelf
Malletts Adult Books
4-week checkout
Adult Book / Nonfiction / Law / Alexander, Michelle
4-week checkout
On Shelf
Malletts Adult Books
4-week checkout
Adult Book / Nonfiction / Law / Alexander, Michelle
4-week checkout
Due 12-22-2022
Pittsfield Adult Books
4-week checkout
Adult Book / Nonfiction / Law / Alexander, Michelle
4-week checkout
On Shelf
Pittsfield Adult Books
4-week checkout
Adult Book / Nonfiction / Law / Alexander, Michelle
4-week checkout
Due 12-11-2022
Pittsfield Adult Books
4-week checkout
Adult Book / Nonfiction / Law / Alexander, Michelle
4-week checkout
Due 12-23-2022
Traverwood Adult Books
4-week checkout
Adult Book / Nonfiction / Law / Alexander, Michelle
4-week checkout
On Shelf
Westgate Adult Books
4-week checkout
Adult Book / Nonfiction / Law / Alexander, Michelle
4-week checkout
On Shelf
Westgate Adult Books
4-week checkout
Adult Book / Nonfiction / Law / Alexander, Michelle
4-week checkout
On Shelf
Westgate Adult Books
4-week checkout
Adult Book / Nonfiction / Law / Alexander, Michelle
4-week checkout
Due 12-19-2022
Westgate Adult Books
4-week checkout
Adult Book / Nonfiction / Law / Alexander, Michelle
4-week checkout
Due 12-05-2022
The rebirth of caste -- The lockdown -- The color of justice -- The cruel hand -- The new Jim Crow -- The fire this time.

REVIEWS & SUMMARIES
CHOICE Review
Publishers Weekly Review
Summary / Annotation
Table of Contents
Fiction Profile
Author Notes
COMMUNITY REVIEWS
Wow submitted by lylee1001 on January 2, 2013, 10:13am This book is stunning and mind blowing from page 1. Well written and elegantly organized it tackles an issue no one is talking about. You'll be talking after you read this book.
The most worthwhile read in years... submitted by chloelovellroot on July 5, 2013, 10:17pm I only wish everyone could read this book – it helped me piece together phenomena that I didn't previously understand in US History, despite having taught the subject for four years (and having a degree in it, too). Now we just need to act... perhaps the first act can be getting someone else to read the book? I hope that this will begin the needed shift in racial consciousness, along with the necessary shifts in policy regarding the War on Drugs and mass incarceration.
Challenging... but crucial... book submitted by Susan4Pax -prev. sueij- on August 14, 2013, 8:04pm I found this at the library next to a sign saying that it was the Ann Arbor/ Ypsilanti Reads book for 2013. It's amazing.

You can read the summary yourself, but the very short version is that the author lays out clear and deeply compelling arguments that this country, following the demise of slavery and Jim Crow segregation, has instituted a third institutional and *systemic* racial caste system. She details how she didn't believe it herself at first, and why she changed her mind. She lays out clear evidence that this is true throughout our culture, politics, law enforcement, and (most horrifically) through the legal system all the way up to the Supreme Court. The repercussions, for individuals and communities, are discussed.

It's a hard, hard book. And I've got to say that one of the things that makes this one hard is that she doesn't offer us a nice neat series of steps to fix it. Alexander sees her role as the first, critical step of making us (the community as a whole) see that the problem exists. For the most part, she leaves it for others to pick up the baton from there. Because if you don't see that there's a problem, then you can't even BEGIN to address it.

It's a hard, hard book... and an absolutely critical one. This should be on EVERY community's "to read" list.
Changed My Life submitted by paper girl on June 28, 2019, 7:58pm I initially had to read this book for my high school class, but it honestly changed my life. If you've seen Netflix's "13th", then you'll notice that "The New Jim Crow" follows many similar themes. However, Michelle Alexander does an excellent job at expanding upon these ideas with a wealth of statistics. It is a hard, dense read but is worth every minute.

If I were to have one qualm with the book, it would be the lack of narrative. While the data is chilling enough by itself, I found Alexander's use of human stories to be the most impactful. In those moments, the true cost of mass incarceration became painfully real.
Painful and Necessary submitted by LauraMarie on August 8, 2020, 9:26am This is an absolutely essential read. I recommend starting with a primer before jumping in to build some background knowledge: 13th (Documentary), and Just Mercy (memoir by Bryan Stevenson and now film), would be a very helpful place to begin.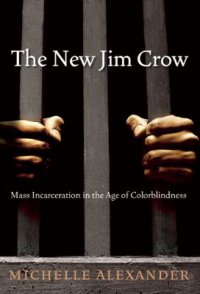 PUBLISHED
New York : New Press, 2010.
Year Published: 2010
Description: 290 p.
Language: English
Format: Book

ISBN/STANDARD NUMBER
9781595581037
9781620971932
1595586431

SUBJECTS
Criminal justice, Administration of.
African American prisoners.
Race discrimination.
United States -- Race relations.