Press enter after choosing selection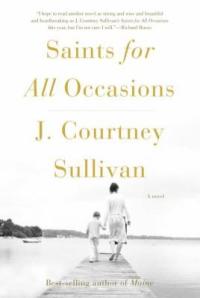 Locations
Call Number: Fiction / Sullivan, J. Courtney, Adult Book / Fiction / General / Sullivan, J. Courtney
On Shelf At: Downtown Library, Malletts Creek Branch, Traverwood Branch, Westgate Branch

| Location | Call Number | Branch | Item Status |
| --- | --- | --- | --- |
| Downtown 2nd Floor | Fiction / Sullivan, J. Courtney | Downtown Library | On Shelf |
| Downtown 2nd Floor | Fiction / Sullivan, J. Courtney | Downtown Library | Downtown 2nd Fl. Display |
| Downtown 2nd Floor | Fiction / Sullivan, J. Courtney | Downtown Library | Due 10-18-2021 |
| Downtown 2nd Floor | Fiction / Sullivan, J. Courtney | Downtown Library | Due 10-18-2021 |
| Malletts Adult Books | Adult Book / Fiction / General / Sullivan, J. Courtney | Malletts Creek Branch | On Hold Shelf |
| Malletts Adult Books | Adult Book / Fiction / General / Sullivan, J. Courtney | Malletts Creek Branch | On Shelf |
| Traverwood Adult Books | Adult Book / Fiction / General / Sullivan, J. Courtney | Traverwood Branch | On Shelf |
| Westgate Adult Books | Adult Book / Fiction / General / Sullivan, J. Courtney | Westgate Branch | On Shelf |
| Westgate Adult Books | Adult Book / Fiction / General / Sullivan, J. Courtney | Westgate Branch | Due 11-11-2021 |
| Pittsfield Adult Books | Adult Book / Fiction / General / Sullivan, J. Courtney | Pittsfield Branch | Due 11-09-2021 |
"A sweeping, unforgettable novel fromThe New York Timesbest-selling author ofMaine, about the hope, sacrifice, and love between two sisters and the secret that drives them apart. Nora and Theresa Flynn are twenty-one and seventeen when they leave their small village in Ireland and journey to America. Nora is the responsible sister; she's shy and serious and engaged to a man she isn't sure that she loves. Theresa is gregarious; she is thrilled by their new life in Boston and besotted with the fashionable dresses and dance halls on Dudley Street. But when Theresa ends up pregnant, Nora is forced to come up with a plan--a decision with repercussions they are both far too young to understand. Fifty years later, Nora is the matriarch of a big Catholic family with four grown children: John, a successful, if opportunistic, political consultant; Bridget, privately preparing to have a baby with her girlfriend; Brian, at loose ends after a failed baseball career; and Patrick, Nora's favorite, the beautiful boy who gives her no end of heartache. Estranged from her sister and cut off from the world, Theresa is a cloistered nun, living in an abbey in rural Vermont. Until, after decades of silence, a sudden death forces Nora and Theresa to confront the choices they made so long ago. A graceful, supremely moving novel from one of our most beloved writers, Saints for All Occasions explores the fascinating, funny, and sometimes achingly sad ways a secret at the heart of one family both breaks them and binds them together"-- Provided by publisher.
"A sweeping novel about two sisters--one the matriarch of a boisterous Irish Catholic family, the other a cloistered nun, hidden from the world--and the secret that drove them apart"-- Provided by publisher.

REVIEWS & SUMMARIES
Library Journal Review
Booklist Review
Publishers Weekly Review
Summary / Annotation
Fiction Profile
Author Notes
COMMUNITY REVIEWS
Sad and unclear ending submitted by Mel Ruiz on August 3, 2021, 6:11pm A sad book where family secrets and liars made everyone unhappy. The beginning wasn't matched with the ending. A lot of things left without a clear ending such as the reason Patrick has died for, whether the kids met her aunt or not. All the secrets never cleared just guessing and sadness. All that journey to have a sad family relationship and hardship till the end.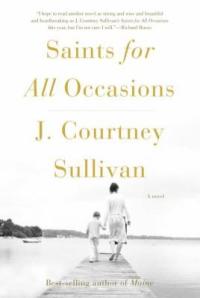 PUBLISHED
New York : Alfred A. Knopf, 2017.
Year Published: 2017
Description: 335 p.
Language: English
Format: Book

ISBN/STANDARD NUMBER
9780307959577

SUBJECTS
Sisters -- Fiction.
Domestic fiction.