Press enter after choosing selection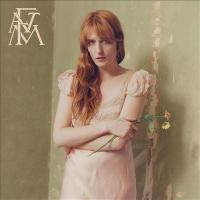 Locations
Call Number: CD Rock Florence High
On Shelf At: Westgate Branch

| Location | Call Number | Branch | Item Status |
| --- | --- | --- | --- |
| Westgate Adult A/V | CD Rock Florence High | Westgate Branch | On Shelf |
| Downtown 2nd Floor, CDs | CD Rock Florence High | Downtown Library | Due 07-22-2019 |
| Malletts Adult A/V | CD Rock Florence High | Malletts Creek Branch | Due 07-29-2019 |
Title from container spine.
Lyrics included on insert.
No choir (2:29).

COMMUNITY REVIEWS
A Gorgeous New Album submitted by dntanzer on August 31, 2018, 2:48pm Florence + the Machine does it again! This album is beautiful and haunting. My favorites are Hunger, Patricia, Sky Full of Song, Big God, and South London Forever.
High as Hope submitted by ashflowtuff on June 14, 2019, 10:04am This is a beautiful album. If you're not a Florence fan, you need to give her a listen.
a fine new release submitted by kencza@yahoo.com on July 2, 2019, 3:20pm I'm late to the show as far as Florence goes, but have been catching up recently and this one might be my favorite already. A lush sound accompanied by interesting lyrics and a strong delivery is her trademark.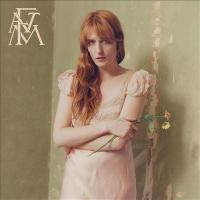 PUBLISHED
New York, NY : Republic Records, [2018]
Year Published: 2018
Description: 1 audio disc (39 min., 59 sec.) : CD audio, stereo ; 4 3/4 in.
Language: English
Format: CD

SUBJECTS
Alternative rock music.
Rock music -- 2011-2020.